6 clever ways to stay hydrated in the cold season
Dehydration affects your heart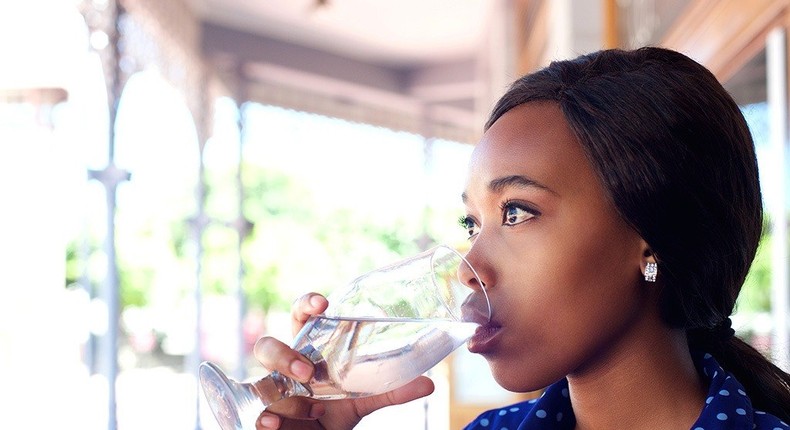 Did you know that not drinking enough water poses a threat to your heart?
When you are dehydrated, the heart is forced to beat faster in order to circulate blood throughout the body. This strain on the heart could lead to heart diseases.
And while we tend to reduce the amount of water intake during the cold season, hydration in the cold season is as important as it is in the hot season.
Here are some smart ways to ensure that you remain hydrated throughout the cold season:
Cold water feels great in hot weather but it's the last thing anyone wants in the cold season. While warm water may not be your friend, you still will need it to stay hydrated. You can add a flavor to it such as lemon to improve the taste.
2. Drink even if you are not thirsty
Thirst is the body's way to tell you that you need to hydrate. However, this hardly happens in the cold weather. But, this is not to say that your body does not need water. Even if you don't feel thirsty, keep drinking.
Water feels tasteless at times. Fortunately, it's not the only way to hydrate. Succulent fruits such as melons, pineapples, oranges, cucumbers and others will not only keep your body hydrated but also supply your body with other nutrients.
It's very easy to get dehydrated in the cold season because your water intake tends to decline. All the same, monitoring your urine color will help you know if you are well hydrated. Under normal circumstances, the color of your urine should be pale yellow. So if the color has changed to dark yellow, you are definitely dehydrated and you should do something about it.
Sadly, we all love coffee during the cold season. While you may not have to completely abstain from your favorite cup of coffee, you need to reduce the intake during the cold season. Coffee is a diuretic meaning that it makes you lose more water leaving you dehydrated. Other diuretics to avoid include alcohol and fizzy drinks.
Hot soups will keep you warm in the cold season and also hydrate your body. Soup lovers have another good excuse to add even more water to their meals. You can make pumpkin soup, chicken soup or get some bone soup from your favorite joint.
JOIN OUR PULSE COMMUNITY!
Recommended articles
5 things people don't consider as cheating but actually is
Avocado: The health benefits of this fruit are priceless
​Turmeric: 6 unique ways to use this ingredient
5 body language signs you're about to break up
5 parenting tips to raise children in the digital age
Why men hurt more than women after breakups
Meta outlines new measure to protect teens from bullying
Guide to surviving the 2022 World Cup for people who don't care about football
For women: Here's what wearing makeup to the gym can do to your skin