6 great benefits of drinking coffee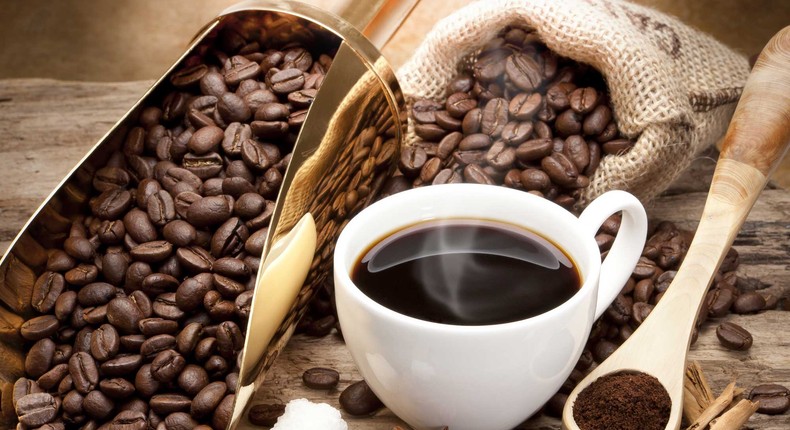 Coffee is one of the most consumed beverages and the second most traded commodity from petroleum in the world.
Check out these science based benefits of coffee:
1. Boosts short term memory
Studies have shown that drinking coffee keeps you alert and boosts your brain activity. The caffeine present in coffee stimulates the central nervous system enhancing the brains' activities.
Just like garlic, turmeric and green tea, coffee has antioxidants. Antioxidants fight inflammations that cause conditions such as arthritis and also free radicals that cause chronic diseases such as cancer. Also, coffee contains chlorogenic acid, an antioxidant that helps in the prevention of cardiovascular diseases.
Scientists have established a link between coffee and liver cirrhosis. Although cirrhosis mostly occurs due to alcohol abuse, it's also caused by infections. Drinking coffee regularly acts as a natural detox thus protecting the liver from damage.
4. Reduces the risk of dementia
Dementia is such a devastating condition not only to the patient but also to those around them. It affects one's memory, thinking and daily habits. According to research, drinking 3-5 cups of coffee daily in your middle age years reduces the risk of dementia in your later years.
5. Lowers the risk of depression
Depression affects one's moods and can lead to suicide in its severe stages. Drinking coffee regularly has shown to reduce the likelihood of depression by around 20%.
6. Prevents type 2 diabetes
When your body does not use insulin properly, you get type 2 diabetes which is the most common type of diabetes globally. Researchers from Harvard School of Public Health found out that people who increased their coffee intake were less likely to get diabetes type 2 as compared to those who did not change their intake.
JOIN OUR PULSE COMMUNITY!
Recommended articles
Miracle Baby's girlfriend treated to surprise baby shower [Photos]
Badagry Slave Route: Slaves passed these 5 notable stops on their journey of no return
Here's why sleeping with your phone in bed can affect your health
6 ways to be an amazing boyfriend when your girl is on her period
7 weird things men find attractive in women
9 feminine hygiene tips every girl should know
10 outdated gadgets that will make you nostalgic
Fashion designer Diman Mkare announces expecting first child [Photos]
6 tips to enjoy rest when struggling to slow down