A quick and easy way to make your own lip balm at home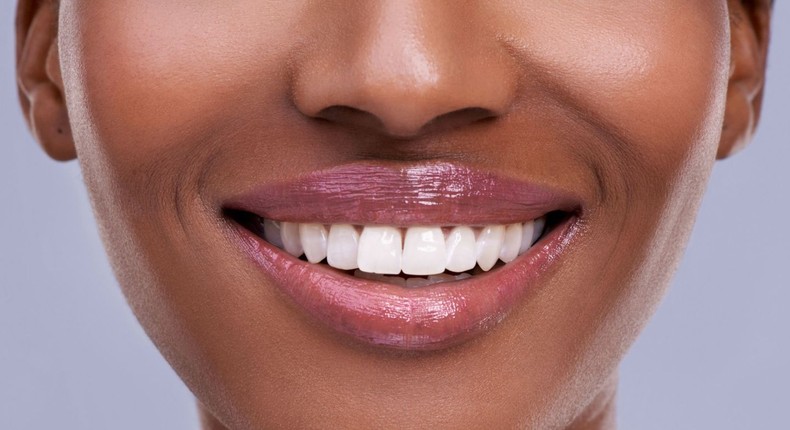 For a majority of us, a lip balm is a must-have.
I cannot leave the house without a lip balm to keep my lips hydrated, supple and smooth. Chapped lips are an eyesore and you should always have a lip balm with you wherever you go. Unfortunately, lip balms are not always affordable plus, sometimes, lip balms end up leaving your lips even more dry due to some of the chemicals used to make them. Good thing is, you can always improvise and make your own home-made lip balm and it's super easy as all you will need is a small container, a lipstick to give your lips some color – preferably in a color like red or pink and vitamin E capsules if available (You can buy them from a chemist or a shop that sells organic stuff).
Boil water and pour it into a big bowl.
Into a small metallic or glass bowl, add a spoonful of Vaseline petroleum jelly and put the bowl afloat the hot water for it to melt.
Cut a small chunk of your pink or red lipstick and add it into the now melting petroleum jelly.
Mix the two very well and careful not to submerge the bowl in water till everything is well mixed.
Add two capsules of Vitamin E. If not available, that's also fine.
Pour the well melted mixture into your empty can, wait to cool then refrigerate overnight and voila! You have your new lip balm.
Pulse Live Kenya
JOIN OUR PULSE COMMUNITY!
Recommended articles
7 strange traditions across Africa
4 sure ways to make an unforgettable first impression [Pulse Contributor's Opinion]
What Chiki Kuruka, Lady Mandy and Yvonne Endo have in common [Pulse Contributor's Opinion]
Dear millennial, can you really afford to be in relationship right now?
Why do single women find married men attractive for relationships?
How to know when your friends have high-functioning depression
Here are reasons why grooms cry at wedding ceremonies
5 ways to have more mind-blowing sex in your relationship
5 things you should never do to please a woman