7 simple ways to avoid a C-Section
You don't have to undergo a CS unless it's really necessary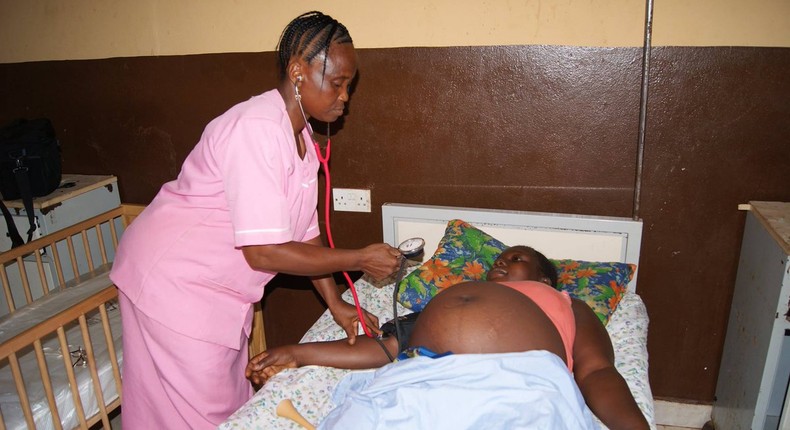 Some years back, C-section was very rare but with changes in lifestyle, it's more common.
It takes time to heal the wounds after undergoing a cesarean section and doctors only advocate for it when it's really necessary.
If you are preparing to be a new mom, check out a few tips on how you can avoid going through a C-section:
During pregnancy, many women put on more weight. However, too much weight is dangerous and may put you at the risk of going through a C-section. But be sure not to starve yourself since that may also have negative effects on your health and that of the baby.
2. Avoid stressful conditions
Stress is not only bad for you but also for the baby. Avoid stressful situations as much as possible and try to relax your mind. Whenever you are worried or stressed, talk to someone or engage in activities that help your mind and body to relax such as yoga.
Since it's your first time, you might get nervous and hear all sorts of stories from people. Some will tell you how horrific normal birth is and it will scare the hell out of you. But the best thing you can do is enroll for child birth classes so that you get the right information from professionals.
With the bump growing and more weight, exercise can be difficult. However, it's crucial during pregnancy so that your muscles are well relaxed to allow normal delivery. All the same, only engage in safe exercises and in safe places to avoid accidents.
Unless the doctor has identified the need to induce you, wait for labor to come naturally. Studies show that women who get induced are at a higher risk of undergoing a C-section.
Being your first time, you should be prepared of the possibility to labor for long hours. Be patients and just hang in there, but don't rush to get a C-section just because the pain is too much.
You can do that, can't you?
JOIN OUR PULSE COMMUNITY!
Recommended articles
7 weird things men find attractive in women
9 feminine hygiene tips every girl should know
10 outdated gadgets that will make you nostalgic
Fashion designer Diman Mkare announces expecting first child [Photos]
6 tips to enjoy rest when struggling to slow down
These are 5 top signs of fake love in a relationship
How to Deal With Carpal Tunnel
10 unwritten rules for healthy social relationships
How ex-Presidential staffer turned school into a luxury resort [Photos]