Everything you need to know before using contraceptive implant
Contraceptive gani ishawai backfire on you?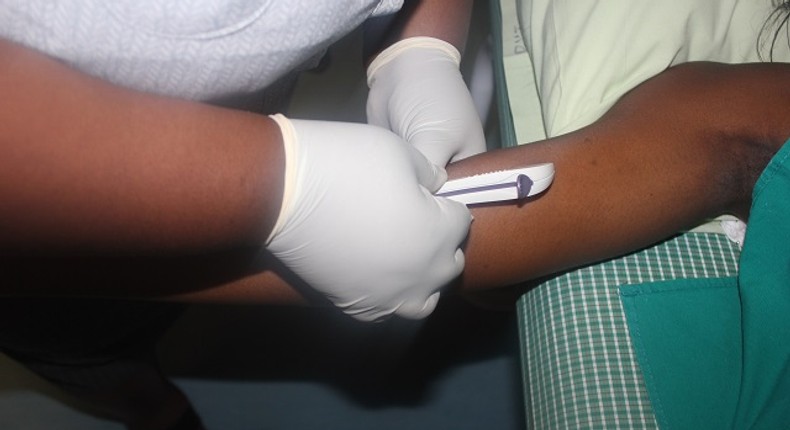 The decision on what form of contraception is solely yours, and your partner's.
However, you should seek help from a professional concerning the side effects of each and every type. That way, you can now choose the one you want or the one you feel can work perfectly with your body.
Ever considered using the implant as a form of birth control? Before you make up your mind, we have listed a few things you should know about it:
An implant is usually inserted on the inner side of your upper arm. It's a small plastic rod and the insertion only takes a few minutes. Anesthesia is also used making the process painless. However, there may be bruising and some bleeding after the insertion.
Like most forms of birth control, the implant works by releasing hormones that prevent pregnancy. The progesterone released thickens the cervical mucus making it harder for the sperm to reach the egg. It also suppresses ovulation.
3. How long does it last?
Pulse Live Kenya
This depends on the type.  Some last for three years while some are effective for up to five years. After that, you are supposed to have it replaced if you are still not ready to make babies. The Jadelle for instance lasts for five years.
If for any reason you feel that you need to change your form of birth control or you just need it removed, the doctor can remove it. The doctor makes a cut into your skin and removes the implant after which you will no longer be protected from pregnancy.
Pulse Live Kenya
Like other forms of birth control, implants behave differently in different people. Some of the side effects you may experience include; weight gain, nausea, irregular periods, ovarian cysts, pain or infection of the upper arm. If the side effects are severe such as; extremely heavy bleeding, visit your doctor to have it removed, and your periods also disappear completely in some women. The implant also increases the risk of ectopic pregnancy.
Although the method is effective, some medications may affect how it works. Yeast, TB, HIV medications may affect the effectiveness of implants.
JOIN OUR PULSE COMMUNITY!
Recommended articles
5 problematic beauty standards created by celebrities and influencers
Influencers who turned side hustles into successful businesses
Brown Mauzo pens beautiful message celebrating fiancé's birthday
I still want to be the Chebet he married three decades ago - Rachel Ruto
Vanessa Mdee and Rotimi celebrate baby Seven's 1st birthday in style [Photos]
Push or C-section: Felicity Shiru makes ultimate decision as her due date nears
Hii story ya kufanya vitu last minute - Wahu takes Nameless shopping for baby stuff
Hair: Natural ways to stimulate growth and thickness
9 items you don't want to share with even your shadow