Hairstyle inspirations for the week (Photos)
Have you tried any of these?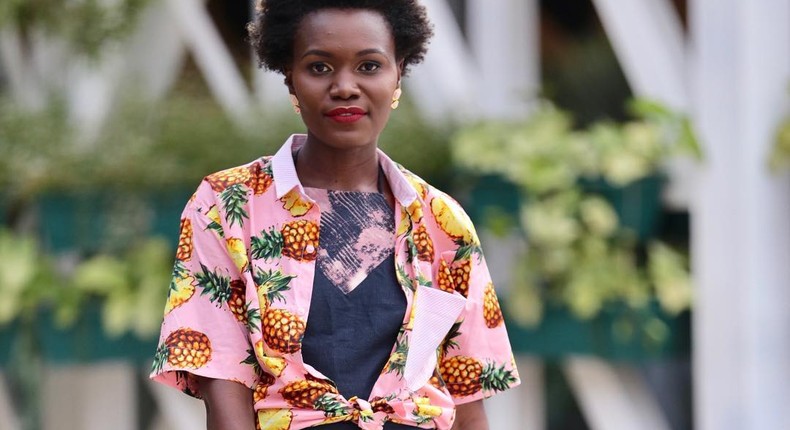 Every week, we show you different
Hair is a big part of a woman and it's not always easy to come up with the best hairstyle when you have a myriad of options from which you can choose, whether you're going for a wig, weave or a naturalista hairstyle. Just like last week, this week, we take a look at a mix of natural and non-natural hairstyles that you can shamelessly steal from our gorgeous Kenyan female celebrities and personalities:
Beauty of this style? You can achieve it on both natural and relaxed hair. All you need is a faux extension and then follow YouTube tutorials.
2. TV girl, Chero's mid part bob weave is quite pretty.
If you're into weaves, instead of the common long side part style, try a short bob mid part style.
ece-auto-gen
3. PR guru Anyiko Owoko's edgy haircut is for girls who are not afraid of getting the big chop.
If you're not sure about a super short haircut, you could try a tapered cut like this where the sides are shaven and the middle left with a significant amount of hair. Plus, if you're bored of the look, you could braid the middle part or add a weave for a different look.
ece-auto-gen
The fringe hairstyle is perfect especially for ladies with big foreheads. Since the better part of the head of the covered, the style totally brings out the facial features such as the eyes, lips and cheek bones and makes them pop. We love this fringe updo by Amina.
ece-auto-gen
5. For the natural hair sisters, if you're bored of your fro, add some color, like Liz Madowo.
It doesn't have to be too much color, just a bit if you shy away from color.
ece-auto-gen
JOIN OUR PULSE COMMUNITY!
Recommended articles
Here are 7 things your partner does not need to know about you
Dress for success: 5 tips to make you look more powerful in suit
5 health benefits of eating boiled eggs
5 best places to propose to your girlfriend
How to get your crush without shooting your shot
Why do guys still masturbate when they have girlfriends?
Signs she will say yes when you pop the question
Ladies: Here are 5 dangers of wearing waist trainers
3 reasons you should apply lime juice on your face