This is why you need to stop using your phone so much
Take a break and smell the roses.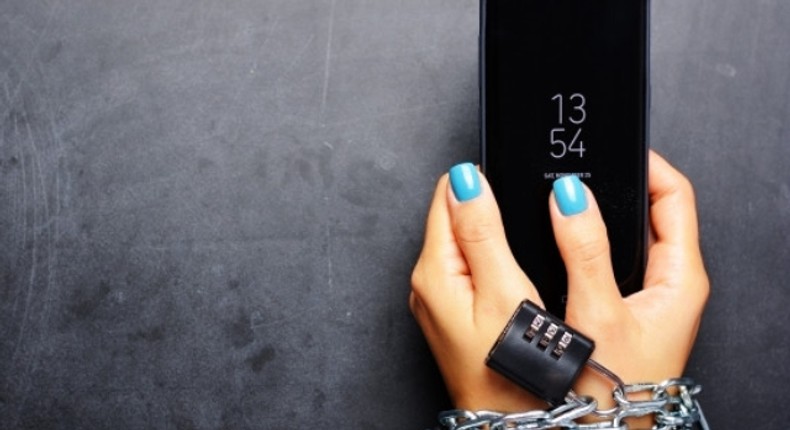 Whoever came up with the cell phone was a genius and everyone will eternally be grateful for it.
No more making long queues at the phone booth to make phone calls. No more waiting too long to receive a message back. Everything is simpler and easier and with the coming of social media apps things are even more convenient.
Unfortunately, every good thing has a flip side to it and for the cell phone the negatives lean more towards one's personal health and interpersonal relationships among other things.
Sometimes it literally is healthy to put the phone down for a couple of hours and these are the benefits of doing so.
You get to re-build your physical interpersonal communication with people
You actually get to speak to someone and find out how they are truly doing with no distractions. You build a stronger bond with them than the one you would have built with them over the phone.
You get a good night's sleep
Your phone can also affect your sleep. A research done by the University of California, San Francisco sought to calculate the amount of time 653 people spent looking at their phone screens. The study's participants spent 38.4 hours of screen time on their phones which is bound to interfere with one's sleep.
"Longer average screen-time was associated with shorter sleep duration and worse sleep-efficiency.Longer average screen times during bedtime and the sleeping period were associated with poor sleep quality, decreased sleep efficiency, and longer sleep onset latency," the study read.
You avoid health complications
Using your phone usually requires you to bend down to look at it. This can cause neck pains and lead to possible future problems due to the posture.
Your eyesight can also deteriorate over time due to the brightness of the screens and spending too much time on the phone.
Using your phones when driving or walking without looking where you're going can prove to be dangerous, not only to you but to the people around you as well. You might hurt yourself or worse hurt other people in the process.
You're less stressed when you take a break from your phone
A study conducted by the University of Gothenburg in Sweden measured the effects of cell phone usage on people in their 20s for one year.
From their findings high mobile phone usage was directly linked to increased depression in both men and women.
If you factor in the fact that cyber bullying is rampant, this study makes a lot of sense. No wonder people say they are taking a social media break.
JOIN OUR PULSE COMMUNITY!
Recommended articles
3 reasons you should apply lime juice on your face
NTV anchors Ben Kitili & Lofty Matambo promoted to senior roles
15 of the wildest animal specimens I saw hidden underneath one of the world's largest natural history museums
Cucumber: The health benefits of this fruit will leave you speechless
KTN anchor holds dreamy beach wedding ceremony on her birthday [Photos]
Fairytale bride: The 3 dresses Rita Dominic wore on her wedding day in detail
Check out how Rita Dominic and her husband looked at their white wedding
The way of men - How the 1st inaugural men's event went down
DIY Recipes: How to make Sausage salad