Try this honey and lemon face mask for clear skin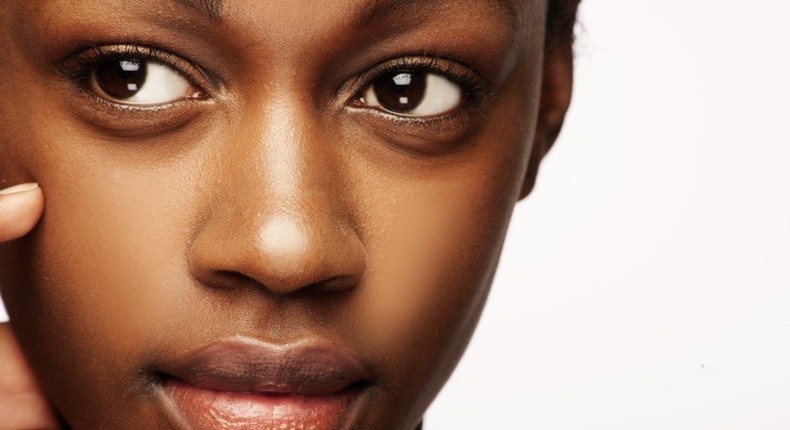 If you're a fan of DIYs like me, then you probably love to try out new DIY projects.
Skin care products can be quite expensive. But you don't have to splurge on those products, when you have some products at home which you can use to make a face mask that will help clear your blemishes and hyperpigmentation. Most of the times, these masks are really effective and you will not spend much. However, like many DIYs you should always keep in mind that not everything may work for your skin and if the DIY is not effective, you should stop. Call it a trial and error kinda experiment. Today, we will show you a super easy honey and lemon face mask that will help clear your skin and all you need is pure honey that's not adulterated, a bowl and a lemon.
Honey is a natural antibacterial that's been said to treat and prevent acne. It's also a natural humectant and what this means is that it helps pull in moisture and stores it deep in the skin hence, long lasting moisture. It's also full of antioxidants and also moisturizes and soothes the skin, boosts complexion, opens and clears pores, leaving your skin glowing.
As for the lemon, it's rich in Vitamin C and citric acid and is a natural skin brighter. It also boosts collagen production which promotes skin elasticity.
The ingredients in these two products are good for your skin and can help clear acne, reduce skin hyperpigmentation and reduce dryness.
-Cut the lemon into two halves and squeeze one half into the bowl, then add two teaspoonfuls of pure natural honey and mix properly, with a spoon.
-Apply the mixture using clean hands or a brush on a clean face, leaving out the eyes.
-Wait for twenty minutes for the mask to dry then wash your face and pat it dry with a clean cloth.
-Use this mask once or twice a week as too much lemon is very acidic and can irritate your skin, depending on how sensitive your skin is.
-After trying out the mask for a while, you should notice your blemishes slowly disappearing and your skin becoming more radiant.
JOIN OUR PULSE COMMUNITY!
Recommended articles
Hii story ya kufanya vitu last minute - Wahu takes Nameless shopping for baby stuff
Hair: Natural ways to stimulate growth and thickness
9 items you don't want to share with even your shadow
6 ways to strengthen your nails after removing gels, acrylics
These 5 foods can improve your memory
World's top 10 fanciest hotel swimming pools
Photos & Videos: How Martha Karua's 65th birthday celebrations went down
Mistakes people make when they are unwell
The only time to tell your partner you cheated - Experts