An act of freedom (Part 2)
Before writing anything, he prefers taking long, solitary walks to allow an idea to germinate in his mind.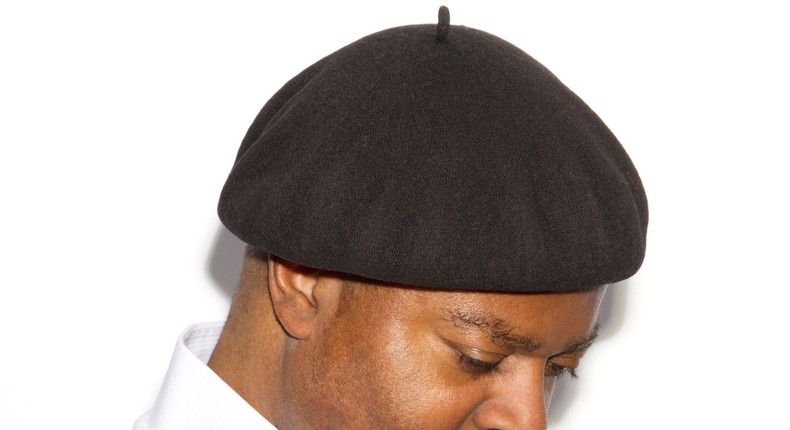 Written by Phakama Mbonambi
From a young age Okri has been keenly following events in South Africa – from the grim past of apartheid to the sometimes-shaky present.
In his 2012 keynote address for the 13th Steve Biko Memorial Lecture at the University of Cape Town, titled "Biko and the Touch Alchemy of Africa", Okri highlighted his life-long affinity not only with the slain Biko's towering intellect and formidable fighting spirit, but also with the greater South African struggle for liberation.
He said that as a child, after seeing the horrific images of the Sharpeville massacre in 1960, he instantly identified himself as a black South African.
"Your great struggle and your history have been the background music to our lives. Your struggle highlighted to us all over the continent the meaning of justice," Okri said during that lecture.
However, three years later, the background music Okri heard all those years ago has become a discordant symphony given the xenophobic violence, or Afrophobic violence, meted out against foreign-born African migrants in South African townships and cities.
The first signs of trouble took place while Okri was in South Africa, a month before the country celebrated 21 years of democracy. It's a nasty turn of events.
A tough economic climate, hopelessness, despair, unemployment are blamed for the mayhem. These reasons are not enough to placate Okri.
The violence reminds him of a time when masses of Ghanaians were forcibly expelled from Nigeria in the early 1980s.
"It was a disgraceful moment in Nigeria's history," he says.
He never expected to witness a similar nightmare in a country that gave the world Biko, Nelson Mandela and Chris Hani.
His condemnation of the recent violence in South Africa is frank: "I'm surprised and saddened, because over the whole anti-apartheid period South Africa has been the central concern of Africans. We've all felt that South Africa's struggle was our struggle.
"South Africa was the receptive basket to all of Africa's hopes, affection, feeling, concern and support.
"Then South Africa gets independence. It's natural for people to come here in search of economic opportunities – as is the case elsewhere on the continent. But 20 years later there's this distrust and hatred of fellow Africans. It's shocking. It's deeply wounding.
"Why hasn't there been a dialogue in the nation about the relationship between South Africa and the rest of Africa? I understand people's economic circumstances make people wary of foreigners, but I'm genuinely puzzled."
What's the solution, then?
"It's something politicians and community figures need to address. There needs to be a greater sense of Pan-Africanism on the continent. We should exist in co-operation and mutual support against huge forces ranged against us in the world.
"I'm talking about big, big powers, and here we are, little nations, fighting with one another, being distrustful of one another."
A momentary silence falls in the room.
The interview then segues back to Okri as a writer, a familiar territory. He visibly relaxes and his eyes twinkle with delight once again.
He explains that his creative process is not just about sitting at his work desk: before writing anything, he prefers taking long, solitary walks to allow an idea to germinate in his mind.
"I get my best ideas walking. I write sentences in my head when I'm walking, looking at the landscape. I walk for two to three hours, until I'm lost. When I come back, whatever I want to write becomes quite clear."
He advises younger writers to incubate their ideas in their minds for a long time.
"I read a lot of young writers. I fear they do not marinade their ideas long enough. They would conceive an idea and then rush to put it down on paper. Actually, ideas need to grow, they need to ventilate, they need to be aerated."
An African writer, a world writer
Known for his intriguing and dazzling exploration of the spiritual realm in books such as The Famished Road, Songs of Enchantment (1993) and Starbook (2007), Ben Okri is indeed a world writer on par with contemporaries such as Salman Rushdie and Hanif Kureishi.
His world of magical fantasy is richly illustrated by the adventures of Azaro the spirit child in the trilogy of The Famished Road, Songs of Enchantment and Infinite Riches (1998).
These books are rendered in a rich poetic language and read like magic realism as pioneered by Latin American writers.
For inspiration, Okri taps into Yoruba folklore as well as New Ageism, spiritual realism, visionary materialism and existentialism.
His first two novels were Flowers and Shadows (1980) and The Landscapes Within (1981), set in Nigeria.
Both books examined the political violence that accompanied the Nigerian civil war of 1967-1970, a turbulence young Okri had witnessed first-hand. He also dabbled in poetry.
Indeed, between 1983 and 1986, he was poetry editor of West Africa magazine.
Over the years, Okri has been nothing short of prolific. He has also published two collections of stories, Incidents at the Shrine (1986) and Stars of the New Curfew (1988), both set in London and Lagos. His other fiction includes Astonishing the Gods (1995) and Dangerous Love (1996),
In Arcadia (2002), Starbook (2007) and Tales of Freedom (2009). On the poetry front, Okri has published collections of poems, An African Elegy (1992), Mental Flight (1999) and Wild (2012).
He also boasts a collection of essays, A Way of Being Free (1997) and A Time for New Dreams (2011). He has also written a play, In Exilus.
Apart from the 1991 Booker Prize, recognition for his work includes a Commonwealth Writers Prize (Africa Region, Best Book) in 1987 for Incidents at the Shrine and Premio Palmi (Italy) in 2000 for Dangerous Love.
He was awarded an Order of the British Empire in 2001.
JOIN OUR PULSE COMMUNITY!
Recommended articles
Details of cosmetic procedure behind Kate Actress' new body [Video]
Here's why sleeping with your phone in bed can affect your health
Body count: Stop asking your girl for it, you don't need to know
25 top designers to showcase at Nairobi Fashion Week
Kelvin Kinuthia and mum step out with matching outfits on birthday[Photos]
Barbie tattooing my face on her back boosted my self-esteem - Bobi Wine
5 problematic beauty standards created by celebrities and influencers
Influencers who turned side hustles into successful businesses
Brown Mauzo pens beautiful message celebrating fiancé's birthday