Too much sauce!!! Julie Gichuru goes full out curls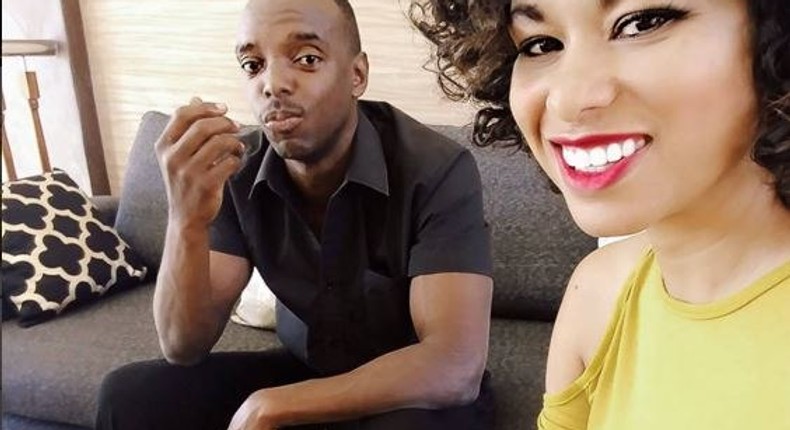 When you think you've seen the best of her, Julie slaps you with another stunning look.
At 43 you'd expect a wrinkle or two on the kawaida woman but Julie simply isn't aging!
Like fine wine, arguably Kenya's most influential female seems to be getting prettier with time. From straight blond hair to coal black waves, you would think that she's reached her peak but alas! She pulls another stop that leaves you gapping.
When she's not being the authoritative figure in all things humanitarian, law and business Julie takes time to appreciate her good looks and share her fashion for the day. Did I mention she owns a fashion line?
So as you bask in her intellectual awesomeness let us hit you with a few more reasons why Julie Gichuru is your ideal hair icon.
1. She likes her curls free.Fashion tip -Wearing your curls down allows you to accentuate your neckline for a slender chic look.
2.  But she doesn't  mind a playful look once in a while.
3. She's daring enough to go for a blonde look
4. She's always snap chat ready with those long black waves.
5. Completely irrelevant (I think not) Julie loves food!
Ps: We're open for lunch too Julie.
Here's a few more for our cool readers ;)
JOIN OUR PULSE COMMUNITY!
Recommended articles
Why do single women find married men attractive for relationships?
How to know when your friends have high-functioning depression
Here are reasons why grooms cry at wedding ceremonies
5 ways to have more mind-blowing sex in your relationship
5 things you should never do to please a woman
Popular Nairobi lawyer Silas Jakakimba weds fiancée in star-studded ceremony [Photos]
What's the craziest thing love has ever made you do? 10 Nigerians share their drunk-in-love stories
5 medical examinations every couple needs before marriage
Different types of customers you will meet when working in customer service [Pulse Contributor's Opinion]