Five things to consider when moving to your own place
It's a scary business moving out but hey, you've got to do it someday.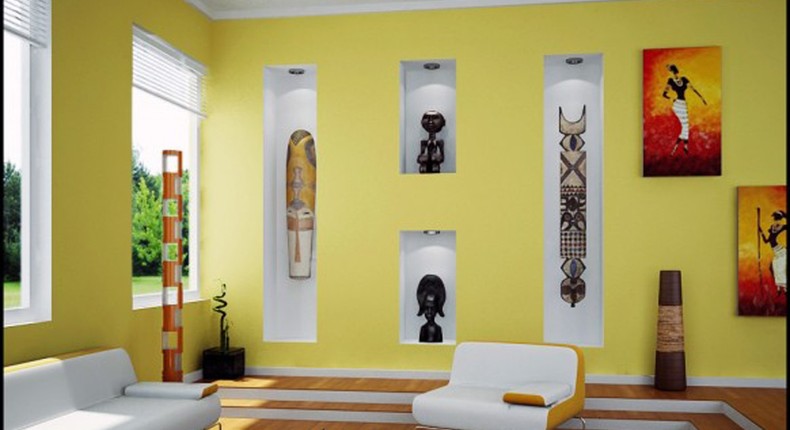 Your home is your paradise, more so your self-customized fortress.
When it comes to selecting décor designs, it's easy to get caught up with the many great ideas and concepts that will be thrown your way but hey, isn't that the beauty of style?
That said, there are a few basics to consider when decorating a house.
1. How big is your space?
When decorating you have to consider the amount of space that you have available to pimp up without overcrowding it. Adhere to the golden rule, "Less is really more."
2. What's the shape of your space?
This sounds so trivial a matter, but when it comes to décor then everything is of importance. It's discouraging having a great piece of furniture that doesn't fit where it's supposed to be.
3. What design are you going for?
What are the colors on your wall? Are you going for a rustic look, bohemian or something a bit more urban? Making this decision before you start shopping is important as it guides your spending by not buying unnecessary things.
4. Does it all fit my budget?
Let's be real, unless you're earning in millions, it's close to impossible to completely furnish a house in just one shopping spree. Furniture is expensive. However, with great budgeting, you can start with the important stuff like a bed or a gas cooker before buying.
5. And finally, customize
Besides the basics you've probably collected a few things you'd think would look cool in your house. At the same time, it's important to actually invest in such things. It could be a homemade bookshelf or a pool table in the game room. Whatever it is, customizing allows you to turn a basic house into a home by adding a bit of your personality to it.
JOIN OUR PULSE COMMUNITY!
Recommended articles
5 traditional qualities money has replaced in modern relationships
Is love transactional? - First episode of Pulse LSL premiers [Video]
5 things you can do if you are stuck in a queue for hours
5 reasons you should consider having a court wedding
The perfect nail color to wear when your boyfriend proposes
4 side effects of eating peanuts in excess
Miracle Baby's girlfriend treated to surprise baby shower [Photos]
Badagry Slave Route: Slaves passed these 5 notable stops on their journey of no return
Here's why sleeping with your phone in bed can affect your health