7 ways to hide panty lines without going commando
No one is a fan of visible panty lines...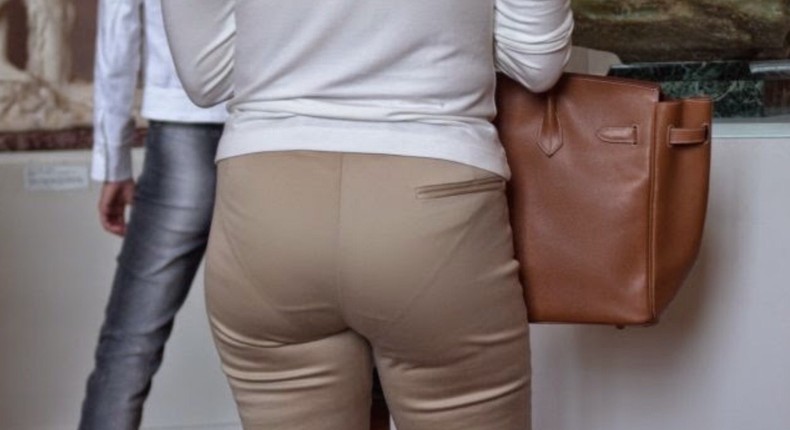 They not only look uncomfortable but feel uncomfortable as well.
Picture this, you wake up feeling yourself one Saturday morning and you know that that is the day you will finally wear that long body con dress that has been sitting in your closet for weeks.
You eventually get ready and slip into the dress and are feeling yourself in front of the mirror until you turn around and spot that you have panty lines – instant fashion buzz kill.
Although going commando is the surest way to dealing with those pesky visible panty lines, not everyone is open or comfortable to the idea of it.
Here are a few ways to deal with those annoying visible panty lines without completely ditching your underwear.
Putting on tight clothing is the number one enemy when it comes to having visible panty lines since they cling on to your body.
Save the silk fabrics for another day and opt for thick fabrics to help with visible panty lines.
Camouflage your panty line with clothes that have prints
Opt for busy prints to help camouflage your panty line as compared to wearing solid colored outfits.
The busier the print, the better it will be to hide your panty line.
Layer tights or pantyhose over your underwear
With it officially being the cold season it would be a good idea to layer up some of your outfits with tights or a pair of pantyhose to help hide your panty lines.
Put on a g-string or thong
G-strings and thongs may not be all the way comfortable but they do work when it comes to getting rid of panty lines.
Buy the right size so that you make sure they are not too tight.
If the thongs and G-strings are completely uncomfortable for you then you can opt for boy-shorts instead.
These are perfect because they go right under the curve of your butt cheeks and not through your butt cheeks.
You could also try out shape wear that extends all the way to your thighs to help give you a smoother finish when it comes to hiding panty lines.
Buy the right size of underwear
Don't just buy any underwear because it looks good, strive to find the right size for your body shape.
It will not only save you the unflattering panty lines but will also help you to avoid looking lumpy when you buy one that is too loose.
JOIN OUR PULSE COMMUNITY!
Recommended articles
A guide on How to Simp, and why it's necessary
Ben Cyco, Wanjiru Njiru finally married, stunning photos from the couple's wedding
Can you stomach rejection? 8 tips to help when she says 'No' to you
5 activities every adult should know how to do
8 signs your guy really wants to marry you
10 irritating Kenyans on WhatsApp
8 Cars that defined Kenyan drivers [Photos]
Cucumber: The health benefits of this fruit will leave you speechless
Here are signs that you're not the main chick in your relationship