How to lose belly fat and keep your big butt
Three quick steps to rocking those apple bottoms jeans.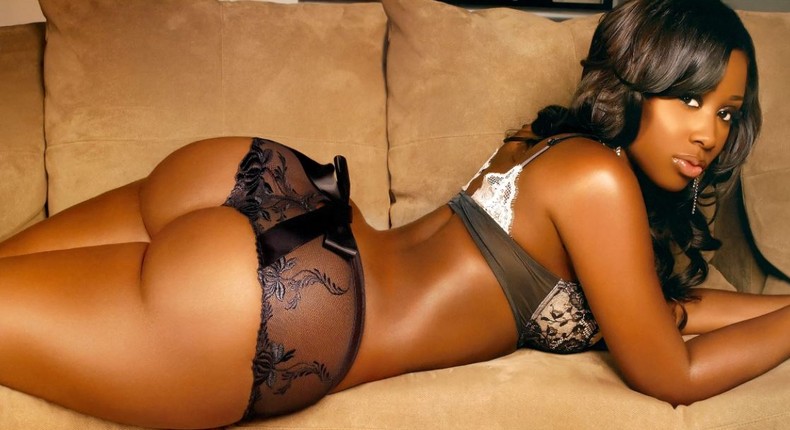 Are you skeptical about weight loss because you fear losing your butt?
A lot of fitness fads have taken to their social media to show how they got their apple/pear shaped bodies from scratch and women have tried it all. From waist trimmers to green tea detox and army diets, it's safe to say that a lot of the lasses are groping in the dark to find what will work for their bodies.
Unfortunately, the first spot to burn out when you start your weight loss program will be the thighs and butt.
However, butts are more muscle than anything and a good work out plan should help you lose the 'butt-fat' while you gain muscle in instead.
Lifting weights will tighten your muscles and in the long run perk up your bum for a shapelier round look. It also increases your metabolic rate which ultimately fuels burning fat along your midsection.
For the best results work out 2-3 sets of lower body weight lifting exercises 2 to 3days a week.
Also, try out high intensity cardio. This is effectively help lose weight in all the right places. For best results, perform intense cardiovascular exercises 20 to 30 minutes, 3 – 5 days a week. It helps muscle toning and also reduces stubborn body fat without heavily affecting body weight.
It can be said enough, your body is made in the kitchen. Eat nutritiously and sensibly by checking on your calorie intake through portion control. Opt for fiber rich foods, healthy fats and lean protein to boost your fat burning mechanism.
How to lose that stubborn belly fat
JOIN OUR PULSE COMMUNITY!
Recommended articles
5 traditional qualities money has replaced in modern relationships
Is love transactional? - First episode of Pulse LSL premiers [Video]
5 things you can do if you are stuck in a queue for hours
5 reasons you should consider having a court wedding
The perfect nail color to wear when your boyfriend proposes
4 side effects of eating peanuts in excess
Miracle Baby's girlfriend treated to surprise baby shower [Photos]
Badagry Slave Route: Slaves passed these 5 notable stops on their journey of no return
Here's why sleeping with your phone in bed can affect your health