6 foods to eat for naturally white teeth
Want pearly white teeth? Try stacking up on these foods.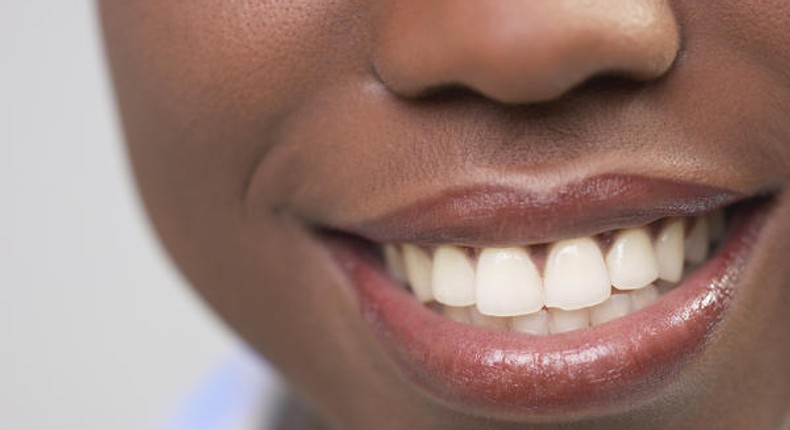 Maintaining pearly white teeth isn't the easiest task.
However, the same way certain foods can cause staining to teeth, there are other foods that can help brighten your teeth as well.
Check out six foods that can help you achieve pearly whites.
Biting and chewing on apples helps to scrub away debris, stains and bacteria from the mouth.
Water helps to reduce acidity decreasing the chances of your enamel being damaged (still water that is). Swishing water in your mouth after eating or drinking foods that stain should also help to keep stained teeth at bay.
Raw garlic and onions contain compounds known as thiosulfinates and thiosulfonates which help reduce bacteria on teeth thus reducing the production of plaque.
Strawberries contain malic acid which is an astringent that acts as a bleaching agent. The malic acid in strawberries helps to keep teeth white.
Pineapples contain and enzyme known as bromelain which interrupts the process of teeth staining and discoloration.
Raw carrots help to increase the amount of saliva in the mouth which in turn helps to clean your teeth. Carrots also contain vitamin A which are responsible for strengthen the tooth enamel.
JOIN OUR PULSE COMMUNITY!
Recommended articles
6 reasons why your nipples hurt
Here are 7 things your partner does not need to know about you
Dress for success: 5 tips to make you look more powerful in suit
5 health benefits of eating boiled eggs
5 best places to propose to your girlfriend
How to get your crush without shooting your shot
Why do guys still masturbate when they have girlfriends?
Signs she will say yes when you pop the question
Ladies: Here are 5 dangers of wearing waist trainers