How to make a layered cocktail
Layered drinks are definitely one of our favourites because they do not only look amazing but taste good as well.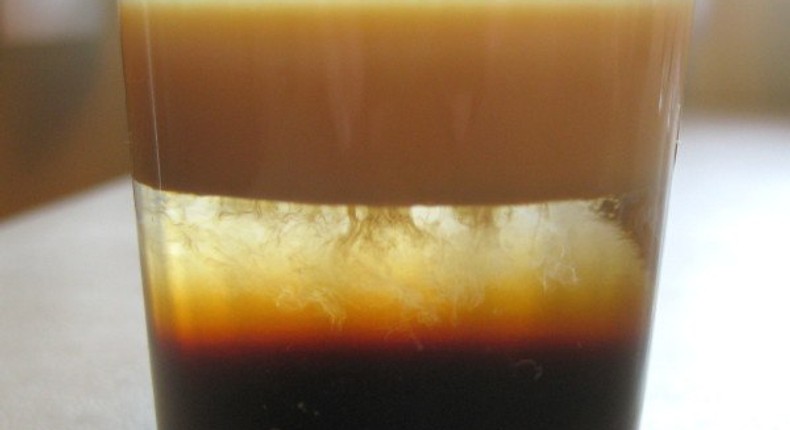 Not only do layered drinks look amazing and inviting, they also taste great.
Layered drinks have been popular for a long time now and it started with a multi-layered dessert drink called the pousse-cafe. These could have five or more colourful (and flavorful) liqueurs layered in a glass.
Making these layer drinks or cocktails is actually a lot easier than you can imagine. You just need to know the specific gravity of each liquor or liqueur you're working with and fill the glass with the heaviest drink at the bottom and the lightest at the top. Here's how you can achieve the mix.
1. Sort out your ingredients in terms of heaviness. Recipes sometimes contain this information or you may need to research online.
2. Pour the heaviest liquor or liqueur into a glass. You want to use a shot glass or any narrow glass because the broader the glass, the less noticeable the layers will probably be. Pour the drink straight down into the centre of the glass, try not to pour it on the sides.
3. Hold a bar spoon upside down over the drink  (a bar spoon is thinner than the average spoon and should fit inside most glasses), with the tip of the spoon against the inside edge of the glass.
4. Pour the next heaviest liqueur as slowly as possible over the back of the spoon, moving the spoon up as the level of drink rises (keep it above the drink). Pour from the opposite side of where you're holding the spoon. It's easier to do this with a bottle that's half full (or less) rather than one that's nearly full. If your layers seem to be mixing together, give them a minute. As the turbulence settles, your layers should become more defined.
5. Repeat the process for as many layers you desire till you achieve the result you want.
Pretty easy, right? Layered cocktail is ready.
JOIN OUR PULSE COMMUNITY!
Recommended articles
Here are reasons why grooms cry at wedding ceremonies
5 ways to have more mind-blowing sex in your relationship
5 things you should never do to please a woman
Popular Nairobi lawyer Silas Jakakimba weds fiancée in star-studded ceremony [Photos]
What's the craziest thing love has ever made you do? 10 Nigerians share their drunk-in-love stories
5 medical examinations every couple needs before marriage
Different types of customers you will meet when working in customer service [Pulse Contributor's Opinion]
How to successfully shoot your shot [Pulse Contributor's Opinion]
Why won't my ex just stop texting me?