6 travel mistakes to avoid if you want to enjoy your trip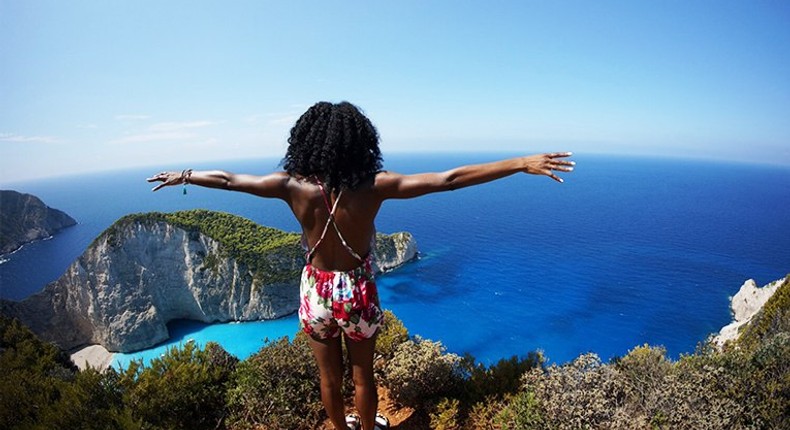 Traveling is fun, therapeutic even.
It's always fun to see other cities, towns or even countries and learn of different cultures, experience different cuisines, go on excursions, shop, have some quality time relaxing, take pics and make memories. But even for the most avid travelers, making small travel mistakes is as easy as ABC. I once booked a flight and actually forgot to cross check the date, only to get to the airport and I'm told that my flight was for the next day lol. Long story short, I had to cough up more money and just buy another ticket but obviously, it was a lesson learned.
If you want to travel peacefully, do yourself a favor and avoid making these travel mistakes:
1. Avoid traveling with broke people.
Seriously, if you travel with people who expect you to handle all costs or are such cheap skates and literally don't want to spend anything, you will end up bored as fuck. You're actually better off traveling alone. And while still on group travels, do not travel with close-minded people who are not willing to do fun stuff or experience different things. What's the point of spending an entire holiday by the pool reading a book? At least spare some time to have a walk by the beach, go have some sea food or see what the local markets have to offer and such.
2. Do research about the place you're going to.
Thorough research is a must, you just cannot wing it. For instance, you need to check if the country is conservative and the kind of dress code allowed there, and what's frowned upon so that you know the right things to pack. You don't wanna look like a rude tourist and have people staring at you the whole time.
The truth of the matter is, even though we always feel the need to over-pack, we end up wearing like a quarter of the outfits we carry. Plus, when you over pack, your luggage may be too heavy and that means if you're planning on shopping, you will not have extra space to put your new items.
4. Picking the wrong area to stay.
Remember point number 2? Imagine booking a beach trip to Diani and realizing you have to take a 30-minute drive to the beach? Tragic lol.
Sometimes, we have just a few days of travel but we over-plan and have so much to do on the itinerary. Just relax and enjoy what you can. You really do not have to see every tourist attraction. Spare time for only the best activities.
6. Eating everything and everything.
While it's good to experiment, it's important to figure out what works for your stomach and what doesn't; you do not want to fall sick while on a trip and end up spending your money on hospital bills.
JOIN OUR PULSE COMMUNITY!
Recommended articles
South African star Ami Faku delivers rousing performance at Drip Fest [Photos]
5 traditional qualities money has replaced in modern relationships
Is love transactional? - First episode of Pulse LSL premiers [Video]
5 things you can do if you are stuck in a queue for hours
5 reasons you should consider having a court wedding
The perfect nail color to wear when your boyfriend proposes
4 side effects of eating peanuts in excess
Miracle Baby's girlfriend treated to surprise baby shower [Photos]
Badagry Slave Route: Slaves passed these 5 notable stops on their journey of no return