Relief as Kenya gets new vaccine for killer disease
A newly developed vaccine by Pfizer - a global pharmaceutical company - will see the infection which kills within 24 hours, prevented.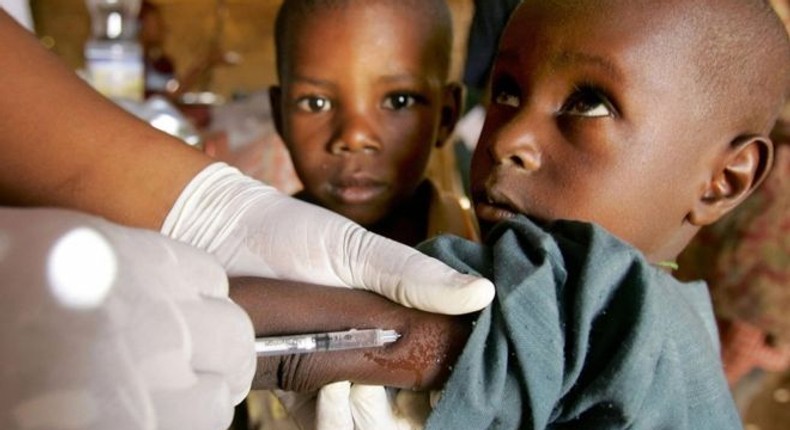 Health reports have ranked meningitis among the 50 causes of death in the country.
The bacterial infection, which affects the protective membrane that surrounds the brain  and spinal cord, is characterized by intense headache and fever, sensitivity to light, and muscular rigidity, leading (in severe cases) to convulsions, hallucination and death.
The vaccine, Nimenrix, is to be administered to children at the age of two years to prevent development of meningitis later on in life.
Kenya Paediatric Research Consortium chairman Mohan Lumba expressed hope in the development of the vaccine noting that: "Meningitis is a fatal disease that can kill a child within 24 hours. But if the vaccine is administered to a child it could prevent infection even for life".
He added: "Meningitis carries a high mortality rate if untreated yet it is a vaccine-preventable disease".
According to Mr Lumba the new vaccine covers four strains of meningitis, making it more effective in the prevention of the highly debilitating disease.
Nimentrix is indicated for all age groups above one year.
Meningitis is transmitted from person-to-person through droplets of respiratory or throat secretions from carriers.
According to a 2010 report by the World Health Organization (WHO), 5 percent to 10 percent of patients die, typically within 24 to 48 hours after the onset of symptoms.
Bacterial meningitis may also result in brain damage, hearing loss or a learning disability in 10 percent to 20 percent of survivors.
JOIN OUR PULSE COMMUNITY!
Recommended articles
6 reasons why your nipples hurt
Here are 7 things your partner does not need to know about you
Dress for success: 5 tips to make you look more powerful in suit
5 health benefits of eating boiled eggs
5 best places to propose to your girlfriend
How to get your crush without shooting your shot
Why do guys still masturbate when they have girlfriends?
Signs she will say yes when you pop the question
Ladies: Here are 5 dangers of wearing waist trainers