Ways to keep off that body odor
No need to turn heads for all the wrong reasons.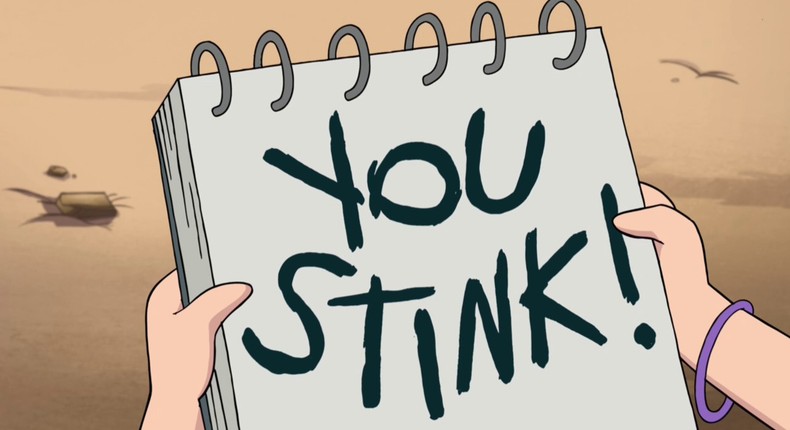 Body odor can be very inconveniencing especially during this hot season.
It's one of those common lifestyle problems, a lot of people are struggling with hair, sweat pits and even private parts that stink. Usually, it's an indication that you need to go see a doctor but sometimes, it just needs you to change how you're doing things.
1. The smelly hair syndrome
If there's that one silent freight that no woman talks about its stinky hair. You simply can't hide it. The scent emanates from the scalp and the hair. Women who put weaves are mostly prone to this problem, however, no one is exempted. Having oily hair can also cause the syndrome as your hair picks up dust and things from the environment. You could also have an infection or… wait for it… a hormonal imbalance. Clear with the doctor to ensure it's none of the above, if not then wash with antibacterial liquid body wash and soaps that contain sulfur.
Right after you get your mind out of the gutter (Umm... gross?) check on your daily hygiene routine. If you're not already doing it, a shower and anti-perspirant should work. If you're an excessive sweater then see your doctor for prescription anti-perspirant and if you react to them then dabbing alcohol after a shower should help a bit.
A long day under the sun is enough to cause this embarrassing fete. According to Everyday Health, when feet sweat or get wet, bacteria build up and cause odor. Keep them well dried and stick to cotton socks if you have to wear closed shoes. If not, the sandals on a sunny day should suffice. You can also spray deodorant on them and if it persists then prescription roll on should do the trick.
No need to turn heads for all the wrong reasons. Keep your pucker-pot fresh by brushing at least twice a day with warm water. Don't forget to brush your tongue and the walls of your mouth.  Lot of bad bacteria is found in the mouth. Also drink a lot of water and eat! Hunger pangs can cause acids in the tummy that can come out in aggressively stinky burps. Chew on sugar free gum once in a while and don't forget to floss. You could use breathe spray too. Dental diseases could also be the problem.
5. Below the belt shenanigans
Beyond infections, wouldn't be a dream to enjoy sniffing your panties after a long day like they do in the movies? First of all, that's not entirely possible. Unlike the counter-part, the female reproductive body is a self-cleansing organ that is ever working. But we're not talking about us lasses alone, the human reproductive system is situated is a sweat pit for both males and females. Since you can't use deodorant, keep it trimmed and cleaned with warm water and mild soap so as to for women so as to avoid infections.
JOIN OUR PULSE COMMUNITY!
Recommended articles
Influencers who turned side hustles into successful businesses
Brown Mauzo pens beautiful message celebrating fiancé's birthday
I still want to be the Chebet he married three decades ago - Rachel Ruto
Vanessa Mdee and Rotimi celebrate baby Seven's 1st birthday in style [Photos]
Push or C-section: Felicity Shiru makes ultimate decision as her due date nears
Hii story ya kufanya vitu last minute - Wahu takes Nameless shopping for baby stuff
Hair: Natural ways to stimulate growth and thickness
9 items you don't want to share with even your shadow
6 ways to strengthen your nails after removing gels, acrylics