The iroko is the king of the forest
In March 2012, one Ugochi Oyenekwe, iROKOtv's first-ever employee, partnered with a number of movie producers to set up Real Nolly, a similar enterprise.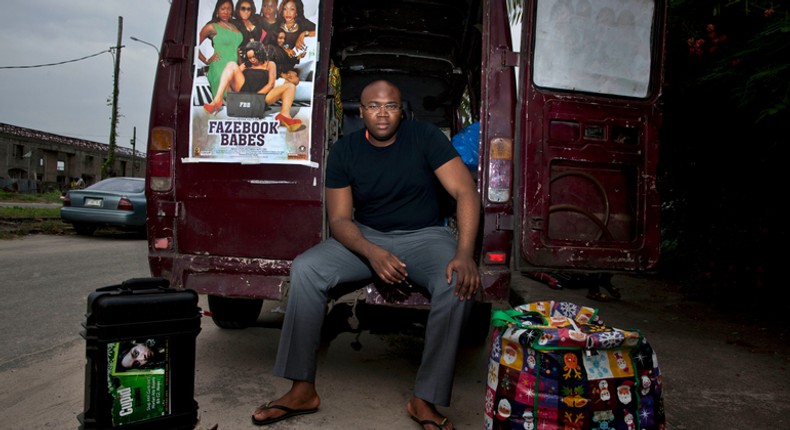 With revenue looking good, it is little wonder that challengers to iROKOtv are emerging.
In March 2012, one Ugochi Oyenekwe, iROKOtv's first-ever employee, who also happens to be Jason's cousin, partnered with a number of movie producers to set up Real Nolly, a similar enterprise. An act of betrayal at the time, but Jason waves it off, saying "I was annoyed at the time, but I don't let such things distract me from my own business".
The cockiness is not unjustified; iROKOtv seems to have called dibs on Nollywood and is clearly the market leader, despite the little successes of other competitors that have emerged during the course of its existence. This is down to a few factors other than its obvious ability to attract funding.
First and foremost, its budget for acquiring content dwarfs that of its competitors, including Real Nolly. Before iROKOtv and other streaming firms ventured into the industry, a movie would sell on average 50 000 copies for $0.50-$1 each, with only a few reaching 200 000 sales.
For the producer and his marketer, the proceeds would be just enough to recoup funds spent – somewhere in the region of $15 000, often far less – and make a tidy little profit for one's efforts. Now, with Njoku's distribution, it is possible to get between $10 000 and $25 000 extra, the amount he pays for distribution rights to each title for a period of three years.
Another was the smaller outfit Pana TV, founded by Harvard alumnus David Ogbonna, which hit the headlines in June 2014 when it acquired exclusive rights to Half of a Yellow Sun, a Hollywood-Nollywood mash-up. It has since faded out. More recent competitors include TRACE Play, Ibakatv and Netflix, which entered Africa in 2016.
On the matter of views, irokotv also trumps the others by a large margin. While Njoku's company has aggregated just under one billion views across its YouTube channels, Real Nolly lags behind with 243 million views. As for Pana TV, no single video has more than 15 000 views on its YouTube channel.
Irokotv's website also has massive user traction, and with more than 600,000 movies available to subscribers, the company appears to have, as Njoku boasts, "not just altered the status quo, we've redefined the industry and added value, having developed and pioneered a whole new distribution arm for Nollywood, pumping millions of dollars into the industry and giving viewers a better choice of what they can watch, wherever they are."
It is hard to dispute this when the figures are stacked in his favour. iRokotv remains the largest global distributor of African content, most of it from Nigeria's film industry.
These days, Mrs Njoku finds it less stressful to watch her favourite movies now that her boy is off the couch and heading the largest distribution Nollywood has ever seen. As she curls up on her couch clutching her preferred streaming device, the memory of a frustrated Njoku moving back into her old flat must be fading into oblivion – very much like a Nollywood ghost.
JOIN OUR PULSE COMMUNITY!
Recommended articles
NTV anchors Ben Kitili & Lofty Matambo promoted to senior roles
15 of the wildest animal specimens I saw hidden underneath one of the world's largest natural history museums
Cucumber: The health benefits of this fruit will leave you speechless
KTN anchor holds dreamy beach wedding ceremony on her birthday [Photos]
Fairytale bride: The 3 dresses Rita Dominic wore on her wedding day in detail
Check out how Rita Dominic and her husband looked at their white wedding
The way of men - How the 1st inaugural men's event went down
DIY Recipes: How to make Sausage salad
5 things people don't consider as cheating but actually is