Fitness guru Jane Mukami mourns the loss of her brother
Stephen committed suicide in the US.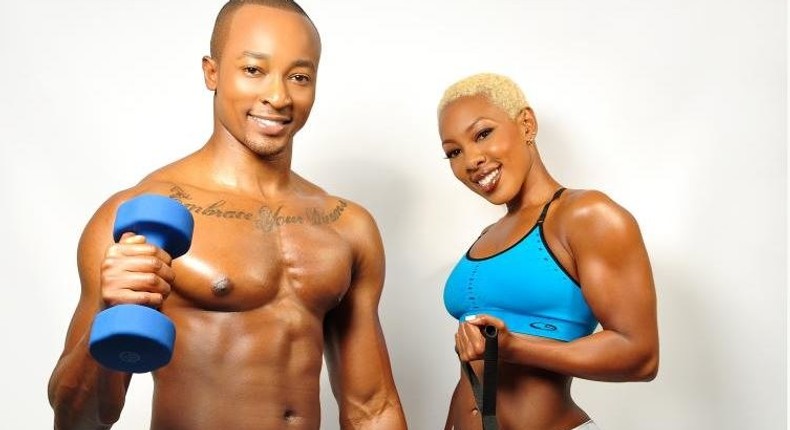 Arguably Kenya's top female fitness pandit, Jane Mukami is mourning the loss of her baby brother Stephen.
Yesterday Jane took to her Facebook page to reveal the very disheartening news of her brother's demise. 28-year-old Stephen was an Ex-US military who Jane has revealed was suffering from a possible post-traumatic stress disorder and psychological issues. According to his bereaved sister, Stephen cut off communication with his family 12 months ago. The family reached out on many occasion to every possible authoritative option but were denied assistance.
This is what Jane had to say,
"My heart bleeds with sadness, but I'm more angry than sad. My brother committed suicide a few hours ago…he was 28 years old Ex-US military. I'm angry because ever since we discovered he had possible ptsd/psychological issues we reached out on numerous occasions to the VA, Cobb County police, Cobb County Court system, The Kenyan Embassy in DC, The US Embassy in Nairobi…everyone we possibly could asking for help. We needed their help because Stephen cut the family off the last 12 months and refused to communicate with us...he lived in total isolation. He constantly texted about killing himself, I showed these texts to the police as i begged them to check him into rehab or do anything that would help get him back on track…all I got back was
"Sorry ma'am unless he does something drastic, there is nothing we can do"
"He is an adult we cannot force him"
"Unless he takes himself to get help we cannot be of help"
One thing I know for sure is that had we found a way of getting my brother back to Kenya, he would still be alive. So now I ask America, Was him committing suicide drastic enough for you? I no longer have a brother, mom Mary Kingatua and Eddy no longer have a son, and all because laws and  the system didn't 'allow' us to step in and help. Rest In Peace Mitu...I'm sorry we failed you."
Jane is a beacon of healthy living for many a Kenyan females looking to lose a few pounds and embrace  a fit lifestyle. She has reformed bodies through her various detox recipe books and fitness challanges.
Condolences to you and yours Jane Mukami. May his soul rest in peace.
JOIN OUR PULSE COMMUNITY!
Recommended articles
Badagry Slave Route: Slaves passed these 5 notable stops on their journey of no return
Here's why sleeping with your phone in bed can affect your health
6 ways to be an amazing boyfriend when your girl is on her period
7 weird things men find attractive in women
9 feminine hygiene tips every girl should know
10 outdated gadgets that will make you nostalgic
Fashion designer Diman Mkare announces expecting first child [Photos]
6 tips to enjoy rest when struggling to slow down
These are 5 top signs of fake love in a relationship