East African Portland Cement to lay off over 1000 employees.
East African Portland Cement (EAPC), has joined a long list of Kenyan companies laying off people in massive numbers.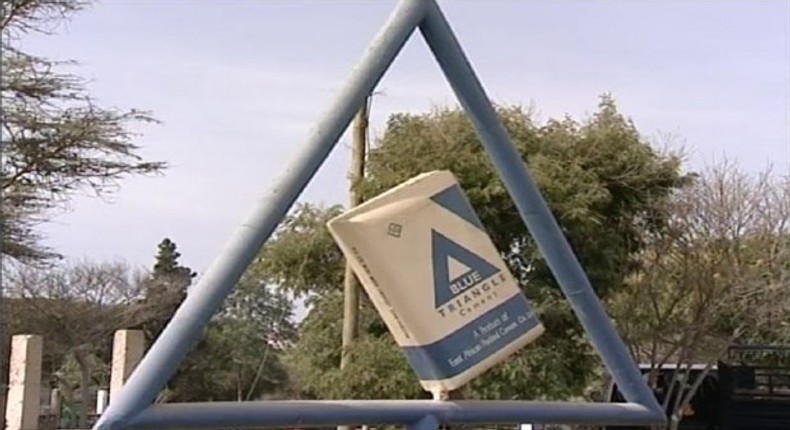 The cement company announced yesterday it will lay off more than 1,000 employees in order to get back to profitability.
The Athi River based company, revealed that it has been forced to implement the painful measure which will see thousands of Kenyans unemployed following years of loss making.
The restructuring plan is expected to cost the State-owned company about Sh2 billion.
EAPC chairman, Mr. Bill Lay cited a 'bloated unsustainable staff' as the reason behind the massive layoff.
"We are overly overstaffed with our employee numbers at over 1,500 and close to 2,000. By benchmarking with the rest of the industry we need only 500," Bill told daily nation.
In its turn-around plan, the Nairobi securities exchange listed company, has offered the government 2,000 acres of its idle land for Sh10 billion, to be used to turn around its fortunes, including paying for the voluntary retirement programme.
In a worrying trend, EAPC joins a long list of Kenyan companies which have been forced to fire hundreds of employees this year alone, in order to stay afloat.
During its financial year release report, Equity bank, one of the most profitable companies in Kenya, announced that it will be laying off over 400 employees. That is despite the financial company registering an after-tax profit of 15billion.
The previous year, Equity had again shed off 660 jobs, citing voluntary exit bringing the total number of unemployed employees to 1060.
Media companies such as Royal media services and Daily nation group, also revealed  they were making losses and in a similar fashion let go tens of their employees.
The biggest job loss catastrophe of 2016, is however the Chase Bank and Imperial Bank , all of which were placed under receivership, after years of cooking their books to appear profitable.
17 banks; Equity, Diamond, Standard Charted, I&M. Chase, Bank of Africa, Jamii Bora, Fidelity and Guarantee bank are currently under investigation, after they were linked to the National Youth Service (NYS) scandal where over 1.6 billion of taxpayer's money was lost.
Once the NYS scandal  investigations is concluded, some of the mentioned banks may never recover and along with it lives of their employees as well.
The government has over and over again, stated that it has created an enabling environment for which to conduct business. So what could be going wrong here?
According to World bank ease of doing business report, 2016 Kenya made impressive strides, moving up 28 places in creating an enabling environment and is currently at position 108 out of 189.
Could it be years of inefficiency and corruption, finally catching up with these companies? Could it be technology is running them out of business? All the stated reasons hold true, however what is  worrying is why should a company after years of incurring losses continue to sit on its Laurens and do nothing, necessitating job losses when it would have initiated a turn-around programme earlier to avoid this ugly mess.
President Uhuru Kenyatta, signed into law the capping interest bill, requiring banks to set their interest rates at 4 per cent above the Central Bank Benchmark Rate, currently at 10.5 per cent.
Commercial banks for years have relied on bank loans and deposits interest rates and analysts have predicted more banks will incur losses next year, and with losses come job losses.
In all these mess, three thing are clear though, Kenya needs to properly implement laws governing financial companies, initiate business friendly policies and lastly curb corruption.
JOIN OUR PULSE COMMUNITY!
Recommended articles
A fairytale bride: The 3 dresses Rita Dominic wore on her wedding day in detail
Check out how Rita Dominic and her husband looked at their white wedding
The way of men - How the 1st inaugural men's event went down
DIY Recipes: How to make Sausage salad
5 things people don't consider as cheating but actually is
5 foods that help wounds heal faster
Avocado: The health benefits of this fruit are priceless
Bad date? 3 sneaky ways to escape from this uncomfortable situation
​Turmeric: 6 unique ways to use this ingredient