5 great places to find a roommate in Nairobi
Ever considered sharing rent?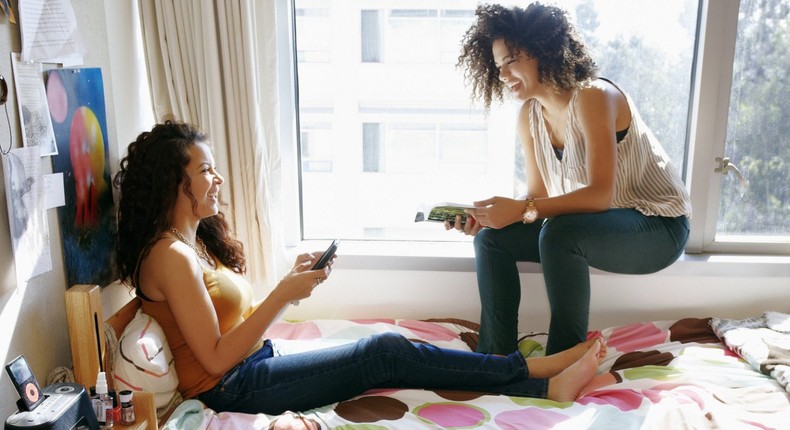 Life has become super expensive.
Nowadays, most of us are living from hand to mouth. You get your paycheck and the minute you pay rent, do your house shopping and plan out your transport expenses, you have almost nothing left. Because of that reason, many people are looking for options that make life more affordable, such as splitting rent cost with someone else. Living with roommates has become pretty popular because if you think about it, you can actually afford to live in a high-end area and a decent life where you're not spending so much time stuck in traffic, going so far out of town where the more affordable estates are located. If you get a house whose bedrooms are ensuite and you get to share the living room and kitchen as well as bills, that can be quite cost effective. However, the first step is to get a good roommate. Of course, the best kind of roommate would be a friend or an acquaintance. It just makes it slightly easier to live with someone you know you can trust. But if that option is not available, you can also opt to live with a stranger. Just how do you go about to find a roomie? We will give you some tips.
1. Use social media to your advantage.
You probably have a significant following on all your social media platforms combined. Why not draft a post stating that you're looking for a roommate and include your requirements and terms then share it on your SM platforms? This helps spread the word and you may end up getting a decent roommate.
Nowadays, you can find Facebook groups for just about anything. Be proactive and join groups with people looking to move out, looking for houses, looking for roommates or shared apartments and for sure, you will come across some people looking to share an apartment.  
3. Online market places and classifieds.
Look at websites like Pigia Me that deal in classifieds and you may find someone looking for shared housing. Also websites such as Expat.com.
Did you know that mall notice boards are a great place to find things you're looking for? If you cannot find someone looking for shared accommodation, you can put up a poster at the mall and wait for someone to call you. The mall will charge you a small amount of money to have the poster on their notice board but if you're desperate, it's worth a shot.
ece-auto-gen
Talk to your friends, colleagues and acquaintances and let them know that you're looking for a roomie. A friend of a friend may end up being interested. Plus, you'd rather live with someone who comes well recommended anyway.
Remember to always have a prior meeting with the potential to-be roomie and see if you can actually live together and if they look like a decent human or not. Always trust your instincts. 
JOIN OUR PULSE COMMUNITY!
Recommended articles
5 foods that help wounds heal faster
5 best romantic gestures when you want to apologise
Tear gas safety guide: 9 ways to protect yourself, others, according to AI
How to break up with someone without regret
Tusker partners with Wakadinali for Kenya's biggest Easter festival
40 best Mother's Day quotes of all time
Miracle Baby and Carol Katrue announce pregnancy 1 month after welcoming newborn
6 things I learned after taking my crush to MKO on our 1st date
The unusual beauty standards for lonely men of Woodabe tribe