Collecting sunshine, connecting the world (Part 2)
In the world of Eliasson, the role of art in society is not limited to what a painting in an art museum can do for the visitor.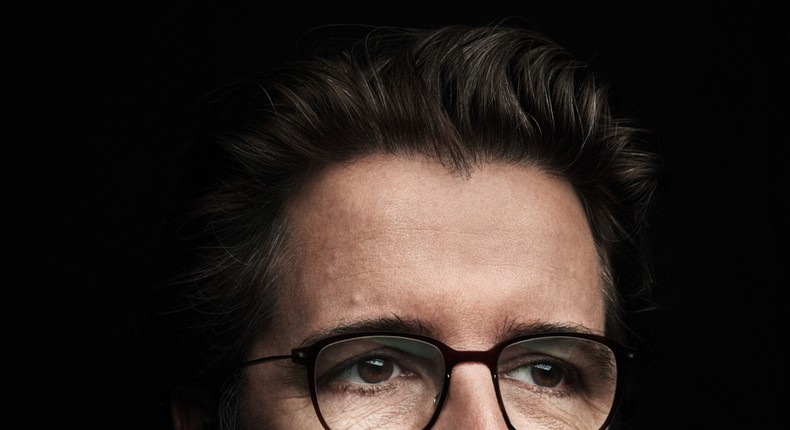 Written by Marianne Lentz
One successful example of this is his critically acclaimed breakthrough installation The Weather Project, exhibited in 2003 at Tate Modern in London.
It drew more than 2 million people and completely transformed the great Turbine Hall in the museum.
As visitors entered the building, they were met by what looked like a giant flaming ball above them – a gigantic fake setting sun.
In reality it was a semi-circle of light hanging from the mirrored ceiling, which created an optical illusion.
The work of art made the visitors behave in a rather unusual way; they seemed to react instinctively by laying on their backs and staring up at the mirror, moving their arms and legs in an attempt to spot their own reflections in the multitude of small black shapes in the distance.
"It is as though some deep primeval instinct compels us to do something – waving our hands, scissoring our legs, huddling in groups, forming shapes with our partners – to reassure ourselves of our individual existence in the universe," wrote the Daily Telegraph art critic Richard Dorment in his review of The Weather Project.
And precisely the act of doing something – acting, moving, sensing – is what Eliasson pushes his audience to do.
Over the years, he has experimented with manipulating light as well as the colours of rivers, weather, and space; he has created indoor rainbows, double sunsets, and upside-down waterfalls and exhibited pieces of the world's melting glaciers.
Partly to bring nature into culture and demonstrate how the weather has become – and is increasingly becoming – something we can manipulate and change. But also to make us aware of our bodies in the collective society we are part of.
"It makes a difference whether you have a body that feels part of a space or a body that simply stands in front of a picture. If I have a sense of time and space, I also feel that I can change this space, that it changes when I move."
An example of this is "Your rainbow panorama", a permanent work by Eliasson on the roof of the ARoS museum in the Danish city of Aarhus.
A circular, 150m long and 3m-wide glass circular walkway in all the colours of the rainbow.
"If you don't move, the colour won't change. The visitor is compelled to walk toward the orange, the red, the yellow. So you will see things differently, depending on where you go and the way you move."
For Eliasson this extends further than experiencing a work of art. It also has to do with making space accessible and creating a public space where we are together and yet individuals – like the people lying on the floor of the great Turbine Hall, searching for their own reflections in the mirror and sharing that experience with everyone else in the room.
"Art in that way addresses great things about democracy, parliamentary ideas, being together, being individuals," he says.
"How do we create an idea that is tolerant of both individuality and collectivity without polarising them into opposites?
"While the political sphere has divided the two into very different normative ideas, art and culture has proven that it's possible to create a space that is sensitive to individuality as well as collectivity.
"In the end, it's all about sensing responsibility, feeling that you can change the space, the world that you are part of."
This is where the objective of Eliasson's art becomes clear: art is about feeling a connection to the world. In his own words:
"I'm interested in nature, the weather, how we influence it, how we transform nature into culture. But basically I'm interested in what type of space will allow two people to meet."
In recent years, Eliasson has been preoccupied with how art and creativity can play a part in solving the challenges of climate change.
When he and his wife adopted two children in Ethiopia, it was the beginning of an enduring involvement in the African continent – something that eventually led him from Tate Modern's big sun to a very little sun.
JOIN OUR PULSE COMMUNITY!
Recommended articles
9 items you don't want to share with even your shadow
These 5 foods can improve your memory
World's top 10 fanciest hotel swimming pools
Photos & Videos: How Martha Karua's 65th birthday celebrations went down
Mistakes people make when they are unwell
The only time to tell your partner you cheated - Experts
Here's why pizza is considered junk food
6 signs that you are not ready to get married
Original name of Africa and how it got its current name