What to do when your child is sexting
Micromanage your babies with style.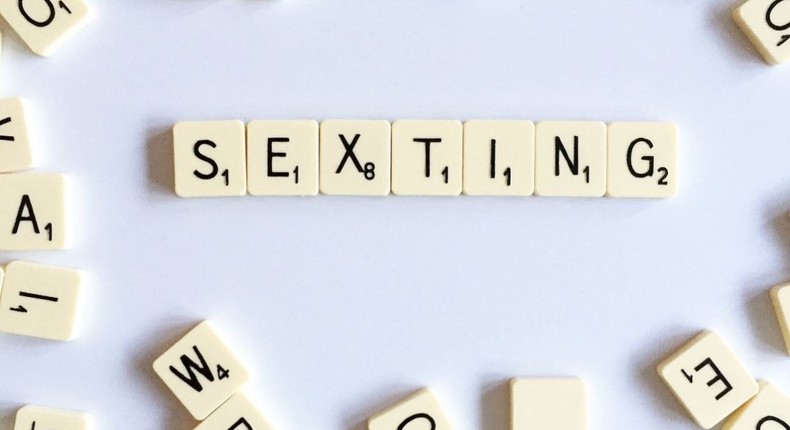 Most parents are horrified at the thought that their child is sexting.
But while you can't stop your child from using their phones when you are not around, there are ways to control and monitor your child's mobile phone.
It's not the kind of conversation you want to have but with the increasing number of hacking incidents and stealing of personal information off social media to bribe victims, it's important to highlight the dangers of sending nudes and sexting to your children. Screenshots and forwards can be damaging.
Limit how late in the night they can use their phone, the time to stop receiving phone calls. Make your monitoring airtight. It's your responsibility to micromanage your children. They might hate you for it but hey, you caught them doing grown up things they shouldn't have.
Don't allow the use of passwords for any app on the phone. This will allow you to randomly check through texts and gallery without warning. It is your first line of defense, post having a talk about the negativities of sexting.
4. Use child protective apps
There are so many reliable parent control and cell monitoring apps available for purchase. You can't put a price on your babies' safety. These apps will alert you if your child is opening sites you've blocked and will stop them from viewing. Try Norton's Family, Net Nanny, Best iOS Option and the many more.
5. Create their social media accounts using your email
This will back up their conversations on your email which you can later review. Take google for example, it can automatically save photos from your gadget to access from anywhere.
Spare the rod and spoil the child. No, I'm not advocating for a good ol whipping (back in the day we knew of no other form of punishment) but confiscate the phone, ground your child or handle it like you would any other serious offense. While speaking and putting all these measures in place may help. Letting your child know that you are upset with their actions and offering a dire consequence will seal the deal and make them think twice before sending another naughty text.
JOIN OUR PULSE COMMUNITY!
Recommended articles
Why Amazonian men willingly father children who are not biologically theirs
Since bed bugs are currently taking over Paris, how deadly are they?
Who rocked it better? Ilebaye Odiniya or Yara Shahidi?
OctobaFest Kisumu edition: A harmonious fusion of music, fun, & economic boost
5 lies every girl has told her boyfriend before
When women don't wash their bras often, these 5 things happen
3 easy ways you can increase your daily protein intake
It's dangerous to rest your legs on a car's dashboard, here's why
Vinka goes shooting: 5 benefits of shooting at a gun range