10 things to consider if you want to have a flawless maternity shoot
Maternity shoots don't have to be boring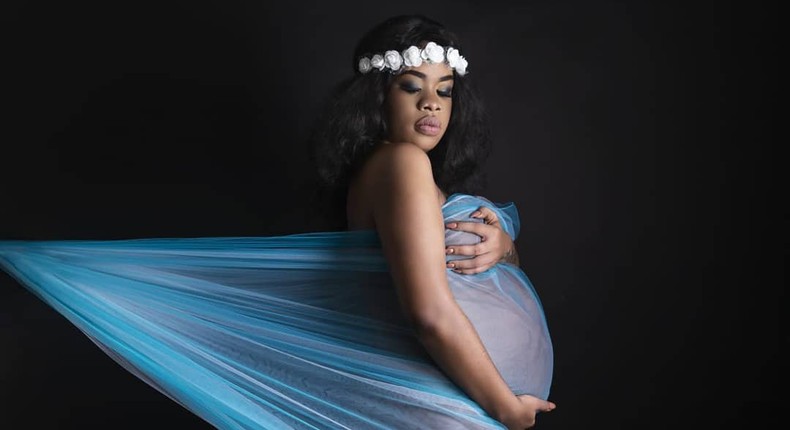 When it's time for you to have a maternity shoot, you definitely want it to be mind-blowing.
We have come up with tips on how to nail your maternity shoot:
1. The first step is to find a dope photographer
You could use references from friends who have had great photo shoots before. Depending on your theme, you need to be able to feel comfortable around this photographer, especially if you're going to be doing a nude-y shoot.
You need someone who will be patient with you and guide you accordingly.
What theme do you want to have? There are so maternity shoot themes from which you can select. It all boils down to what's true to you, is in line with your personality and is practical and easily achievable.
___7720657___2017___12___13___10___Pregnancy+shoot+8
Remember this is a maternity shoot. All focus needs to be drawn to the belly. Therefore, consider outfits that show off the belly. That's the whole point of the shoot right?
You could even go for something as simple as an unbuttoned white boyfriend shirt and use your hands to cover the boobies or you could drape a flowy fabric around your body and have that wind blowing effect to make the fabric look like it's flying.
Go for a simple hair and makeup look and avoid excessive or statement jewelry as this will take the attention away from the bump.
ece-auto-gen
You could hire a makeup artist and stylist to help you look good if fashion and makeup is not your thing. Luckily, nowadays, most photography packages include makeup or have the option of having professional makeup done at a little extra cost.
4. Best time to have the shoot
The best time to get a pregnancy shoot is around the 7 month, when you're just beginning the third trimester. At this point, your belly is big enough to make the photos pop and you have that cute pregnancy glow. Plus, at this point, the tiredness is not as much.
ece-auto-gen
5. Consider if you want your partner or family in the shoot
While some women do the shoot alone, others prefer to have their partner and child or children in the shoot.
In this case, you will have to calm down the kids so that the shoot turns out great, if your kids are the stubborn kind, you might as well leave them out of the shoot and just have the hubs or you alone, it's actually easier.
6. Go for a location or background that makes for a perfect aesthetic
In photography, location and subject are very important. Whether you're doing a home indoor or outdoorsy on location shoot, you need to choose a location or background that will complement your theme.
___7720656___2017___12___13___10___Pregnancy+shoot+5 ece-auto-gen
It could be anywhere from a poolside, graffiti wall, grass field, beach, forest etc. You could have your photographer advise you on what works best.
To add some unexpected twist to your shoot, you could consider adding props such as a placard with your due date, your ultra sound, little shoes etc. You can get creative but do remember that less is more.
8. Test out different positions
Feel free, try different positions, you could have some photos taken while standing, laying down, sideway poses, resting bitch face, smiling shots, hands on the belly hands in the air, squatting position, seated position, etc., don't just have shots while posing in one style.
Nicki Minaj announces pregnancy with baby bump photos Pulse Ghana
At the end of the shoot, you want to have an array of different pics from which you can select your favs.
If you're having an outdoor shoot, it could take forever, getting the light and angles right so do carry some snacks and water.
It's never that serious, don't stress about it. Breath, relax, laugh, smile and just have fun with the shoot. The best kind of shoots most of the times are the ones where the subject is captured in the most raw moments.
JOIN OUR PULSE COMMUNITY!
Recommended articles
Kambua shares her biggest lesson in motherhood
DIY Recipes: How to make sweet potato fries
South African star Ami Faku delivers rousing performance at Drip Fest [Photos]
Bed-time routine hack to help you fall asleep faster
5 traditional qualities money has replaced in modern relationships
Is love transactional? - First episode of Pulse LSL premiers [Video]
5 things you can do if you are stuck in a queue for hours
5 reasons you should consider having a court wedding
The perfect nail color to wear when your boyfriend proposes