After all, you're meeting someone for the first time, whether you have interacted previously at length or not. The first encounter is a make or break as you're not just putting a name to the face, but also judging them by how they look and carry themselves. Women expect certain things from men on a first date, such as:
1. You to look good or at least look presentable.
You need to make a great lasting impression and you will definitely not do that if you look like a hobo, wearing frumpy clothes and having not taken your time to even groom and clean up nice. A woman will put effort in how she looks when coming to meet you and expects you to do the same.
2. The date will be short and sweet.
Thing with first dates is that you don't really know the person you're meeting so well and you don't want to plan a dinner then be stuck with a weirdo for a whole three course meal. Instead, you want a quick date that gives you enough time to enjoy a coffee or a cocktail over a great banter.
3. And speaking of banter, we will expect good conversation.
Stay off your phone. Speak to her, initiate great banter or fun conversation topics, engage her, but also listen. Nothing as annoying as being stuck in awkward silence on a first date, or with a boring person.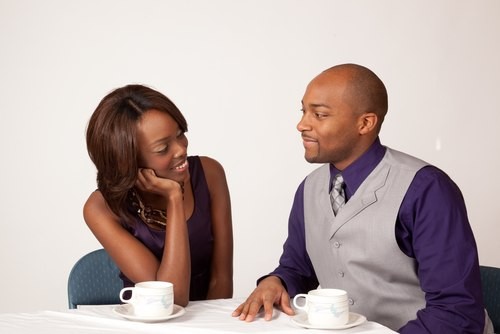 ALSO READ: Things to look out for on a first date to know if he's worth your time
4. You to take the bill, or at least offer to take the bill.
It's a first date for Pete's sake. Offer the damn coffee…even if she chooses to split the bill, offer to take the bill and suggest that she could take care of the next one.
5. For you to ask if we got home safe.
After a first date, if it goes well, you definitely want a guy to offer you a ride back through a taxi or even just see you off, open the door for you, give you a nice hug and tell you to get home safe. You also want to hear back from him. Hear him say that the date was great and that he would like to see you again. There's a random species of men who will just say goodnight and really not bother, even if the date was awesome. So yeah, if you liked the woman and the date was flowing, continue speaking to her even after the date.
ALSO READ: 10 ways to impress her on a first date