Tips to plan bae's birthday and make her feel special
Planning bae's birthday soon?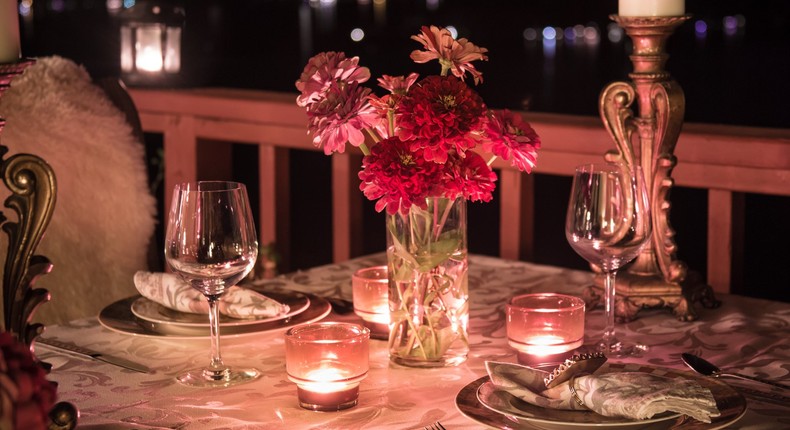 A birthday is always a special occasion.
You're not only turning a year older, but also celebrating growth and new milestones. Many couples choose to plan a big or intimate party for their significant other. If you have no party planning skills, this may be a huge task and you may not know where to start especially if the relationship is still young and you do not know them really well. But there are some great tips you can follow to make her birthday a blast.
1. First of all, figure out what she likes.
She may not be into attention and big crowds. She may also not be a fan of big parties and maybe prefers a simple dinner for two. You don't want to go out of your way to plan something grand which will flop. Based on the things she likes, outdoors, indoors, large parties, small parties, maybe prefers to attend a concert, etc., now start planning a party.
After you have figured out if it's a dinner or picnic or an out of town plan for instance, the next thing you need to do is budget for the party. Figure out how much the whole thing is going to cost you and set aside some money.
So many restaurants have included birthday party deals in their menus. Not just restaurants but also travel companies. Scan around and who knows, you may come up with an impeccable birthday deal that saves you a coin or two.
4. Liaise with her best friend or close relative.
Assuming it's a surprise party, work hand in hand with one of her close friends or her closest sibling so as to plan the party well, without missing out on important details. For instance, the cake, you want to get the right flavor and the friend or sibling can manage to get the details for you without your girl suspecting much.
A birthday party is incomplete without a gift. There's a tone of gift ideas out there and you just have to now her really well, figure out what she really likes then get shopping.
Pulse Ghana
6. If you're not having a large party, reserve a dinner for two.
You have to reserve way in advance as you can't be too sure if there will be space at the restaurant or not. Tell the reservations desk to have a special desert cake for her birthday and have the waitresses surprise her when it's time for desert.
Pulse Live Kenya
If you're terrible at party planning, you could also ask her what she wants for her birthday and then plan it together. Sure, it will not really be a surprise, but a birthday party doesn't always have to be a surprise and anyway, this way, she will get to celebrate it her way so in case of any mistakes, at least it won't be solely on you!
JOIN OUR PULSE COMMUNITY!
Recommended articles
6 reasons why your nipples hurt
Here are 7 things your partner does not need to know about you
Dress for success: 5 tips to make you look more powerful in suit
5 health benefits of eating boiled eggs
5 best places to propose to your girlfriend
How to get your crush without shooting your shot
Why do guys still masturbate when they have girlfriends?
Signs she will say yes when you pop the question
Ladies: Here are 5 dangers of wearing waist trainers