Willis Raburu's wife Ivy Namu reveals they did not plan for baby number two
Namu said she was nervous about raising two toddlers but will find a way to cope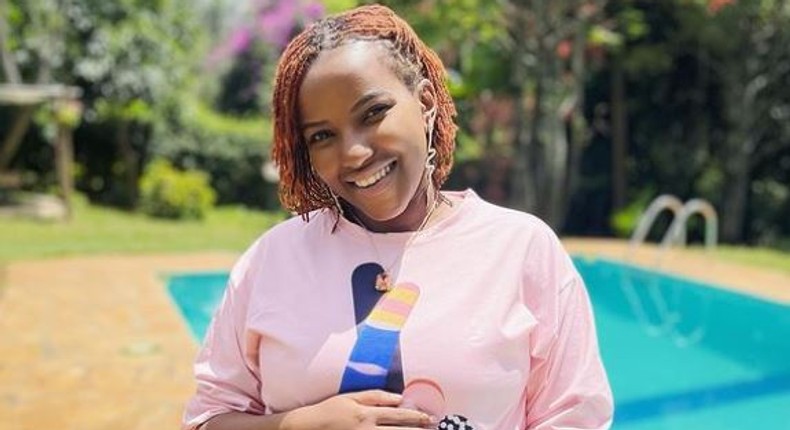 Ivy Namu wife to media personality Willis Raburu has revealed they did not plan for her second pregnancy.
In a question-and-answer session on her Instagram, Namu who was responding to a follower said she was shocked about the pregnancy but was still happy.
"Did you plan for the second pregnancy?" The curious fan asked
"Honestly, nope but still happy about it, albeit shocked," Namu responded.
Namu further said she was a little nervous about raising two toddlers but said she was going to learn the job overtime.
Willis Raburu and Ivy Namu expecting baby number 2
''Are you nervous about raising two toddlers at the same time?'' Another follower asked
"Definitely first thing I did was google, how to be a mum of two but I also didn't know how to deal with one baby so I guess I'll learn on the job," Namu responded.
We did it again! One More to adore! #Bazu #Mazu #BabyBazu +1," read a joint announcement from Willis Raburu and Ivy Namu.
Ivy Namu reveals she did not plan for baby number two Pulse Live Kenya
"Where did you meet Bazu" posed a fan.
Namu replied "When I started working at Hot 96 (@Hot96Kenya and 10/10 @1010fanpage".
A cross check done by this reporter also indicates that on November 16, 2019, Namu appeared on 10/10 as a guest and she was interviewed by Raburu.
Willis Raburu and Ivy Namu expecting baby number 2 Pulse Live Kenya
Another fan wanted to find out why Namu opted to have a baby with Willis before they could officially get married.
"Why did you not get married first before planning on getting a baby? Asked a fan.
She replied "Coz it's my life and I do what I want, when I want and how I want. Also hii life haina manual or one size fits all formula please".
JOIN OUR PULSE COMMUNITY!
Recommended articles
Kambua shares her biggest lesson in motherhood
DIY Recipes: How to make sweet potato fries
South African star Ami Faku delivers rousing performance at Drip Fest [Photos]
Bed-time routine hack to help you fall asleep faster
5 traditional qualities money has replaced in modern relationships
Is love transactional? - First episode of Pulse LSL premiers [Video]
5 things you can do if you are stuck in a queue for hours
5 reasons you should consider having a court wedding
The perfect nail color to wear when your boyfriend proposes