Willis Raburu: Why I divorced Marya Prude
Willis Raburu parted ways with Marya Prude in 2020.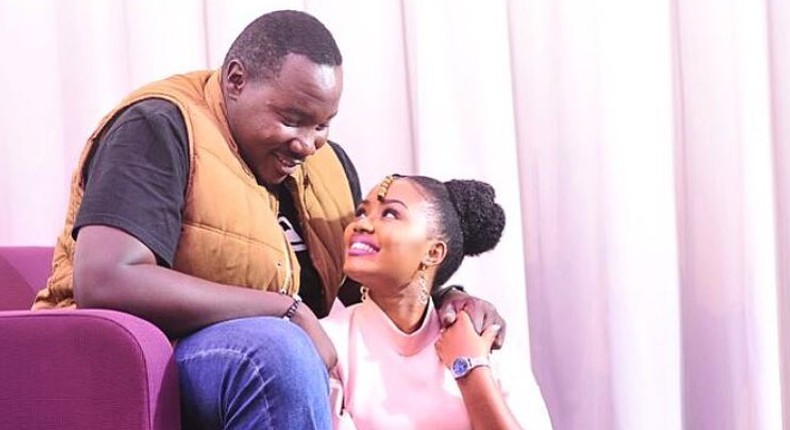 Citizen TV presenter Willis Raburu has opened up on why he parted ways with his ex-wife Marya Prude.
The media personality in an interview with Radio Jambo's Massawe Japani said that his marriage hit the rocks after the loss of their daughter which led to him losing touch with his marriage forcing him to part ways with Prude.
Raburu said the divorce was a painful experience which he wishes no one gets through.
"I lost touch and that led to many other issues, I initiated the process of divorce and all respect to her. Nobody goes into a marriage with hopes to come out. I am happy that sometimes we lost ourselves. We divorced officially and I moved on," Raburu said.
Raburu said he was yet to get over the divorce and still attends therapy sessions adding that his wife Ivy Namu has been supportive as they share almost similar pasts.
"There are still triggers but I have a conscious partner. She also had a dark past and also, and when you move in with a person who has gone through a divorce, you have to know that triggers may re-exist. My wife suggested I go for therapy for that," Raburu said.
Willis Raburu reveals the things he regrets in relationship with Marya Prude
Raburu in a past interview disclose that he regrets exposing his relationship with Marya Prude to the public and wishes he could have kept it private.
Raburu stated that he can't blame netizens for talking ill of his relationship, because he is the one who used to flaunt his lover on social media.
Willis Raburu and ex-wife Marya Prude Pulse Live Kenya
Raburu urged media outlets and blogs to address him as a father of two whenever they are making reference to the number of kids he has.
He said that the passing of his daughter did stop him from being a father of two. He noted that he has always been addressed as a new father or father of one, something he said is not factual.
Willis is expecting another child with his fiancé Ivy Namu.
JOIN OUR PULSE COMMUNITY!
Recommended articles
If you feel insecure about your boobs, read this
Why guests had to squeeze between 2 naked models to enter an art show
Cardi B fawns over husband Offset on their 6th wedding anniversary
Dear Pastor Dr Dorcas Rigathi, you can be the voice [An Open Letter]
5 not-so-obvious signs you're a horrible boss and employees probably hate you
Why you should dump friends who crack 'jokes' that make you uncomfortable
It's harder to get pregnant during these three months - Research
MoH recalls paracetamol solution from shelves: What you need to know
Everything you should know before eating edible gold