Falling in love will make you gain weight
Let's talk about love pounds... do they really exist?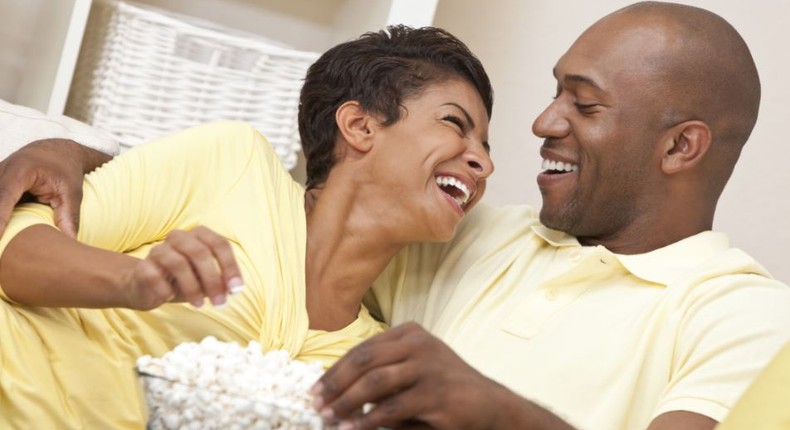 It's called the good relationship weight.
Nothing beats knowing that you've found your better half- the one person you would rather spend every day of your life with. However, it could be doing some serious damage to your weight.
Ideally, this person should be completely comfortable with you and love you as you were. And that's where the problem lies.
Research conducted in Europe showed that being in a relationship can actually make you gain weight.
Experts believe that while this is true, the phenomenon is also attributed to an accrual of behaviors and mind frames. In other words you are more likely to engage in somewhat unhealthier choices when you're with the one you love.
According to Huffingpost, the amount of weight gained varies with every individual and relationship.
However, women were put on the lime light for adding more weight when they move in with their men.
The number of pounds gained varies from individual to individual, relationship to relationship, but research suggests women tend to gain weight when they move in with male partners.
One study also found happily married couples tend to gain more weight than others. This might be because many people associate their weight with their appearance, something that often becomes less important once they've settled down over their health, says Andrea Meltzer, an assistant professor of psychology and a lead researcher on the study.
The good relationship weight is also attributed to comfort eating, indulging during holidays or lack of exercise. The research shows that the increase in comfort could lead to gaining a few extra pounds as couples neglect or rather compromise on their healthy lifestyle once in a while to indulge binge snacking and such.
However, it's not so much weight gained that it cannot be regulated easily.
By focusing more on the health-related benefits of weight maintenance, people may be able to avoid potentially unhealthy weight gain once they enter a relationship.
Couples looking to incorporate a healthy lifestyle to their relationship can do the following.
JOIN OUR PULSE COMMUNITY!
Recommended articles
Cucumber: The health benefits of this fruit will leave you speechless
KTN anchor holds dreamy beach wedding ceremony on her birthday [Photos]
Fairytale bride: The 3 dresses Rita Dominic wore on her wedding day in detail
Check out how Rita Dominic and her husband looked at their white wedding
The way of men - How the 1st inaugural men's event went down
DIY Recipes: How to make Sausage salad
5 things people don't consider as cheating but actually is
5 foods that help wounds heal faster
Avocado: The health benefits of this fruit are priceless