Things women do that turn men off during sex
Don't make it too hard for him to rise to the occasion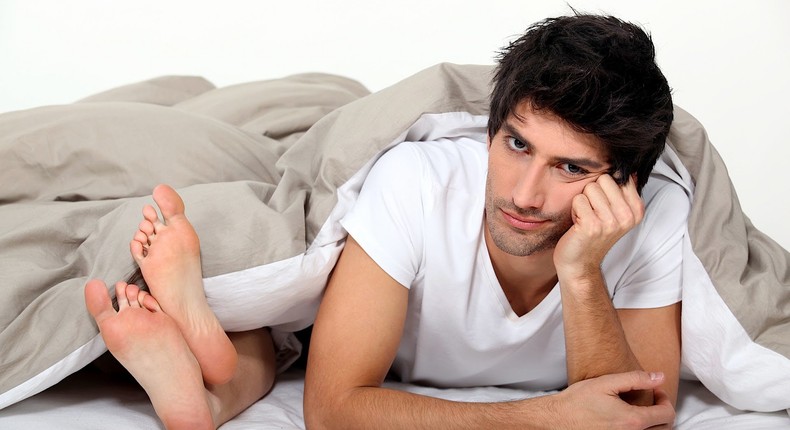 Sex is vital to men, the result is of even more importance.
He probably won't tell you but how you feel about his performance in the sheets will either make or break his ego. Unlike women and our detrimental capabilities to have pity sex, a guy can't fake an erection. This means that most often than not, if he's rolling in the sheets with you then he finds you attractive. If he finds you attractive, then he'll probably put his best foot forward (hehehe) to make sure you have a good time. Therefore, you owe it to yourself and him to make the experience easier. Here's a list of things you shouldn't do during sex.
While he may appreciate your efforts in directing him on what to do to please you, talking about things that are completely irrelevant like your unpaid rent will definitely turn off a guy. It shows that you aren't feeling his efforts or you're so bored that you'd rather think about your pending responsibilities. No more hints are needed. He'll leave.
He would probably love to go down on you but no red blooded human will approach a stinky vagina headstrong. Scrub yourself up, especially where the sun don't shine and let him enjoy flaunting his tongue skills to you. It really is a win-win situation. Avoid foods that change the scent of your vaj-jay. Also, check up with your doctor if you notice a difference before introducing your person of interest to your parts of interest.
Confidence is sexy. This cannot be emphasized enough. An experienced man will pick up on your self-esteem issues by just watching your body language. Not allowing him to touch you in places you don't find sexy about yourself or insisting on having sex with the lights turned off every time shows just how insecure you are which in turn can make him unsure of his decision to bed you.
If you're lying there with a blank look on your face just watching him get his freak on, he probably won't last five minutes. We're not saying that you fake your moans, real men notice and will hate you for it. But, indulge him and take control when you need to. Let him know that you want to enjoy what he's making your body feel and would love to reciprocate. Bet you a thousand bucks, he'll rise up to the challenge.
You don't have to be the queen of yoga (though you should try it for a more exciting sex life) but being open to new sex positions, even the ones that seem impossible makes it all the more exciting. You don't have to be dating, but having that one sex style that you discovered together and works for the both you, gives you a special connection. You won't have to worry about going on long dry spells anymore. He'll be hooked for as long as you want him to be.
JOIN OUR PULSE COMMUNITY!
Recommended articles
5 traditional qualities money has replaced in modern relationships
Is love transactional? - First episode of Pulse LSL premiers [Video]
5 things you can do if you are stuck in a queue for hours
5 reasons you should consider having a court wedding
The perfect nail color to wear when your boyfriend proposes
4 side effects of eating peanuts in excess
Miracle Baby's girlfriend treated to surprise baby shower [Photos]
Badagry Slave Route: Slaves passed these 5 notable stops on their journey of no return
Here's why sleeping with your phone in bed can affect your health