What Bob Collymore looks for when hiring
It is undeniable that jobs at Safaricom are coveted by many. Here is what Collymore values when hiring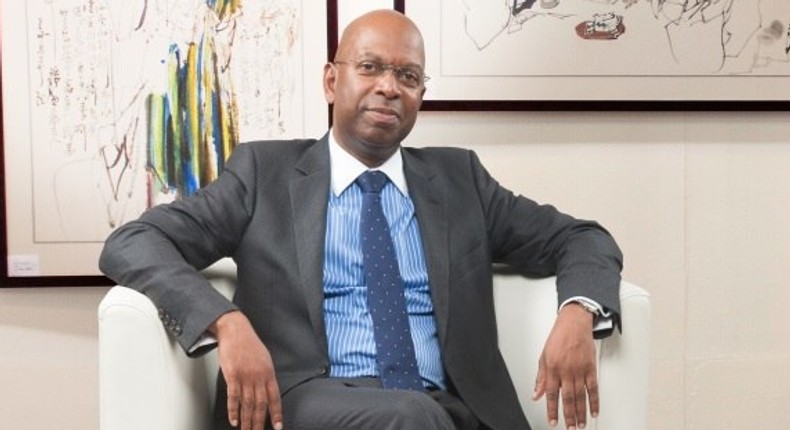 Telecommunication company, Safaricom, has been ranked as one of the best employers in the country.
Kenyans on the job-hunting trail are always looking for available opportunities at the firm as word on the street has it that 'it treats employees very well'.
A Safaricom customer care divulged to Plive.co.ke that she was blown away when she got the opportunity to work with the multinational telecommunication firm.
"My four years of working with Safaricom has been amazing. When I first joined I could not believe that I had the chance of taking my baby to work as they have a nanny lobby designated to take care of my little one," Pauline said.
However, before she could finally clinch the job, she had to undergo an intense interview process.
Hence the question, what does this company look for when hiring?
In a Television interview, Safaricom CEO Bob Collymore divulged the four key qualities he always looks for when hiring.
"Compassion, purpose, focus and honesty," Collymore mentioned.
Though not the full scope of what the job interview entails, Mr Collymore noted that it was imperative for his employees to possess such qualities.
Safaricom has been making billions in profit annually and this can be attributed to the employee/employer relationship since how an employer treats employees reflects on the overall performance of the company.
Asked what he does to keep his employees motivated, the Safaricom boss jokingly stated that he cracks a lot of jokes with them.
"I tell them jokes," he said.
As one of the highest paid CEO in the country, Collymore's first job was a shop cleaner.
He was appointed as Safaricom's CEO in 2010.
JOIN OUR PULSE COMMUNITY!
Recommended articles
Why do men get so, so angry when they're cheated on?
Over 100 strangers surprise Kenyan couple on their wedding day [Video]
A guide on How to Simp, and why it's necessary
Ben Cyco, Wanjiru Njiru finally married, stunning photos from the couple's wedding
Can you stomach rejection? 8 tips to help when she says 'No' to you
5 activities every adult should know how to do
8 signs your guy really wants to marry you
10 irritating Kenyans on WhatsApp
8 Cars that defined Kenyan drivers [Photos]