Two people died on Tuesday while three others were seriously injured after a collision of two lorries at Kapiti area along the Nairobi-Mombasa highway.
 Athi River Sub County Commissioner David Juma stated that the injured were loaders.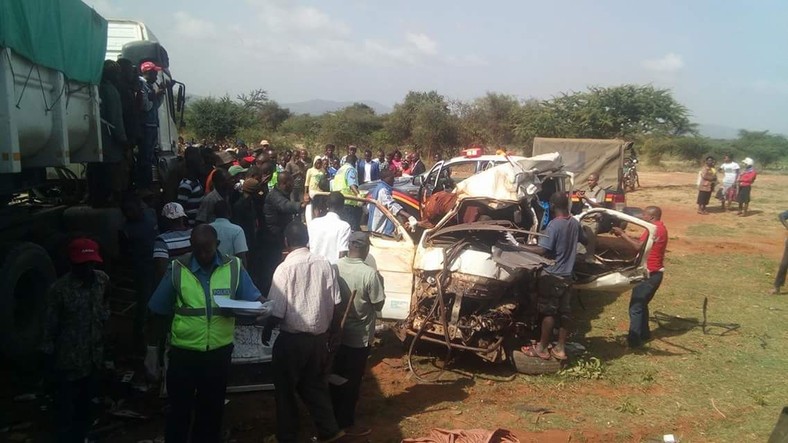 The three were rushed to the Machakos Level Five Hospital while the wreckage was towed to Kyumbi Police Post.
In August this year, 9 people lost their life while 20 were injured after a bus burst into flames following a head-on-collision with a lorry at Civicon area near email along the Nairobi-Mombasa road.
Mohammed Maalim, who is the Makueni County Commissioner, indicated that the accident was a horrific one.
The injured were taken to the Sultan Hamud and Kilome Hospitals.
Emali Blackspot
The section of road in Emali was marked as a black spot following the numerous accidents that have occurred there.
In June, an accident that involved a school van and a trailer near the Sultan Hamud bridge, left one dead while seven were severely injured.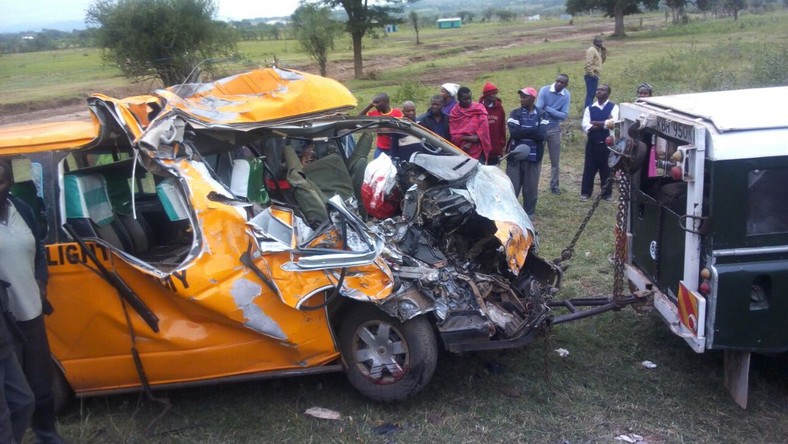 The driver of the school van died on the spot while six pupils and a teacher were seriously injured.
Eyewitness account revealed that the accident occurred after the driver of the van tried to overtake a number of vehicles.