United States-based media giantThe Associated Press (AP) has cleared the air on why they did not mention Kenya in their reporting of Ethiopian Airlines crash that claimed 157 lives on March 10-a move which saw Kenyans take to social media in protest.
Despite Kenya having the highest number of casualties at 32, a viral tweet by AP on the nationalities of the victims of the Ethiopian Airlines Boeing 737 Max 8 plane crash did not mention Kenya.
Breaking news post by AP on social media only mentioned Canadians, Chinese, Americans, Italians, Indians, French, British, Egyptians as among those killed in the plane crash.
AP Director of Media Relations Lauren Easton told Nation that the agency had already reported that Kenyans and Ethiopians had died in the crash.
According to Easton, the controversial tweet was only providing additional information about the nationalities of other people on board.

She told Nation that "The tweet reflected the new development about the other nationalities".
However, a look at AP's timeline does not yield any tweet to support her assertion.
The plane crash which happened shortly after take-off from Bole International Airport in Ethiopia had casualties from at least 35 nationalities.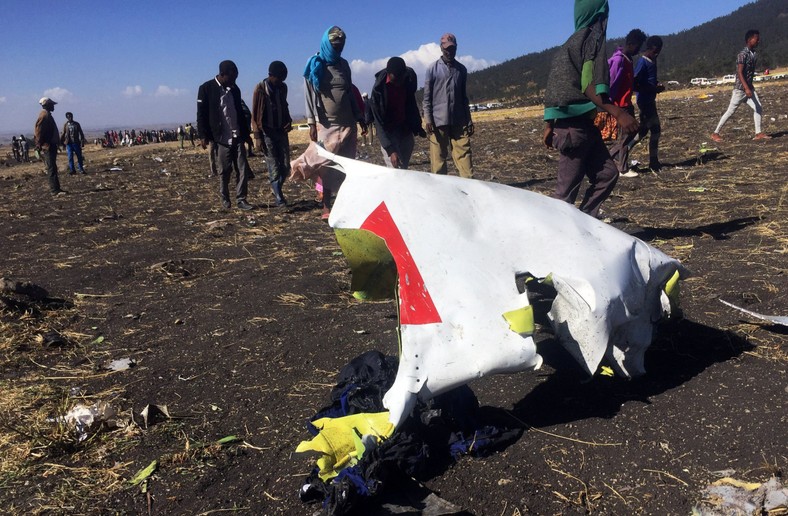 Kenya had the highest at 32 follwed by Canada at18, Ethiopians, China and Italy eight, France and Britain seven, Egypt six.
Others who perished in the crash included four Indians, three Russians, two Moroccans, two Israelis, one Belgian, one Ugandan, one Yemeni, one Sudanese, one Togolese, one Mozambican and one Norwegian.
Four other victims carrying UN passports also died in the crash.