What cushioning the aged mean to the Kenyan economy
That amount is Sh6 billion less than the cost of constructing Thika Road, which ended up at Sh30 billion.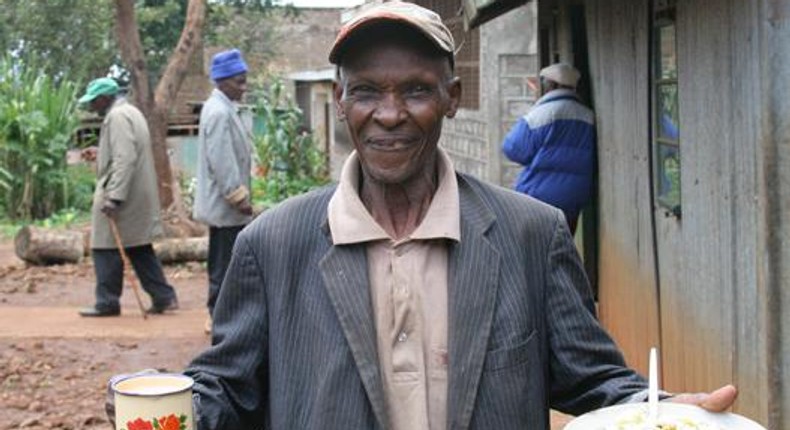 An approximated Sh24 billion per year will be chopped off the national budget to cushion the aged in Kenya.
The stash of cash will be needed to finance a plan to give stipends and pay medical insurance for people above 70 years, National Treasury Mr Henry Rotich said when he presented his budget.
Rotich said those covered under the existing programme, where vulnerable people aged 65 years and above receive cash transfers, would continue.
"I therefore propose that beginning January 2018, all persons above the age of 70 years will receive a cash transfer in the form of a monthly stipend and NHIF cover that will be paid by the government," he said on Thursday to much applause in the National Assembly.
The plan is however an expensive affair, almost equal to the total allocations for Nairobi County (Sh14 billion) and Turkana (Sh11.3 billion) in the current financial year.
The Sh24 billion is based on estimates informed by data from the United Nations Development Programme (UNDP) and the government's Social Protection Policy.
According to UNDP, Kenya had 747,000 people aged 70 and above in 2015.
These tallies with figures in the Kenya National Bureau of Statistics and PopulationPyramid.net. The latter put the numbers at 774,768 broken down into age groups between 70 and those more than a century old.
According to social protection.or.ke, the amount paid to every household in which there is one person aged 65 and above is Sh2,000 per month.
The money is delivered every two months through Equity Bank and KCB.
To fund that, the government would need to set aside Sh1.55 billion per month.
The monthly charges for the National Health Insurance Fund for the self-employed is Sh500, which means that there would need to be Sh387.4 million per month.
To qualify for the cash transfer, one must be 65 and above, poor and vulnerable, not enrolled in any other cash transfer programme plus a member of the household must not be receiving any pension or regular income or in any gainful employment.
Speaking after the Budget Statement on Thursday, Central Bank Governor Patrick Njoroge described the plan as one of the bold proposals from Treasury.
"You don't put in place a policy like that without thinking about how you will sustain it," he said.
JOIN OUR PULSE COMMUNITY!
Recommended articles
Ruto decides fate of 1.27 million Junior Secondary students
Treasury bows to MPs' demand to disburse NGCDF funds
Inside Famous US actor's plans to open luxury hotel in Kenya
TransferGo expands money transfer service to Africa; launches in Ghana & five other countries
Details of Ruto's meeting with Atwoli at State House
Parliament committee recommends suspension of 4 IEBC commissioners
Hustler Fund: How much Kenyans borrowed hours after launch
Matatu saccos win 1st round against Sakaja in battle for Nairobi CBD
Billionaire Stanley Githunguri dies