LPG refilling prices shoots amid tightening cost of living
KNBS now says that refilling a 13-kg gas cylinder cost an average of Sh2318 in February from Sh1989.9 a month earlier and Sh1976.4 in December 2016.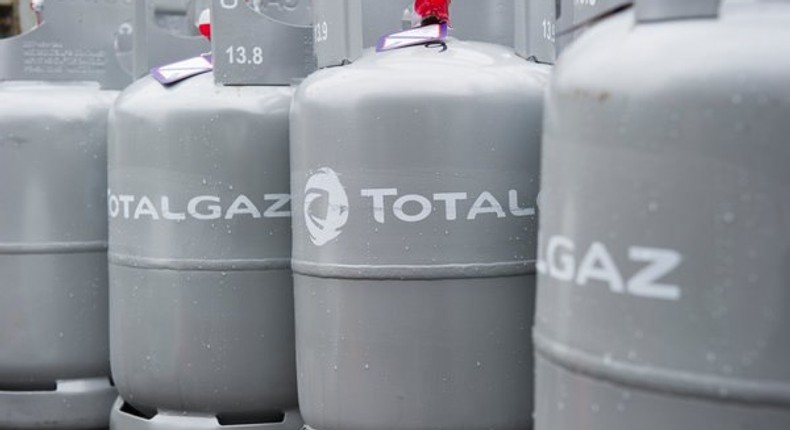 Kenya's liquefied petroleum gas (LPG) marketers have increased the cost of refilling home use cooking gas cylinders.
Marketers have attributed to decision to the changes to the change to the continued rise in the cost of importing the commodity from the international markets.
This is the first time in two years the cost of LPG has been adjusted upwards, adding more pressure to household budgets. Mid of this month, the Energy Regulatory Commission (ERC), increased the prices of fuel, to the highest value for the six months running.
Liquefied gas prices have increased by an average of Sh330, according to data by the Kenya National Bureau of Statistics (KNBS).
Cooking gas prices dropped below Sh2000 last July after the Treasury removed the value added tax on LPG. The move was meant to counter the widespread use of dirty kerosene, which is a big pollutant.
Currently, a 13-kilogramme cylinder is retailing at Sh2,000 up from Sh1850 a month ago in the retail outlets owned by the major oil marketers like Total, Shell, Hashi and Oilibya. However, estate cooking gas vendors are yet to increase prices.
Kenya's major source of LPG is Saudi Arabia and imports an average of 14,000 tonnes per month. The world's average cost of one metric ton of LPG is estimated to be $790.80.
The LPG market has become lucrative for investment in the past two years, driven by rising demand for the fuel.
KNBS data indicates the consumption of LPG increased by 188.93 per cent to 180.83 metric tonnes in 2016 from 62.65 Metric Tons in 2015.
Estate vendors, who control over 70 per cent of the LPG market currently, have thrived by offering cutthroat prices, as low as Sh1650 for refilling the 13-kg cylinder since 2015, moving the poor households to adopt LPG an alternative fuel.
The changes in LPG are set to cause a drift in the expenditure of households to contain the new shift in their already existing high cost of living.
KNBS said inflation rose to a multi-year high of 9.04 per cent last month from 6.99 per cent in January.
This is the highest rise since June 2012 and surpassed the government's inflation target of between 2.5 per cent and 7.5 per cent for the first time since December 2015.
JOIN OUR PULSE COMMUNITY!
Recommended articles
Amazing transformation of 21-year-old man bullied for being born different (video)
Abel Mutua's movie makes over Sh4M in 5 days
How Janet Mbugua's husband Eddie landed Sh240 million deal with Chinese investors
5 things you should never do to please a woman
British MP claims she didn't know her flat was owned by the Kenyatta family
Janet Mbugua's husband thrown at the centre of nasty fight at Ole Sereni Hotel [Video]
Sh79,000 per month jobs for Kenyans without degrees
Mulamwah and girlfriend Sonie welcome a bouncing Baby Girl (Photo)
Diamond Platnumz splashes Sh5.2 Million on new Gold & Diamonds Chain [Video]