Two people, among them a county officer in Nyamira County, have been confirmed dead in a grisly accident along the Nyamira-Kericho highway.
The accident involved a saloon car, a lorry and a motorcycle, several people were also injured in the Monday morning accident.
The official identified as Enoch Omwenga, an employee at the county assembly Human Resource Department, was driving the saloon car.
Commander Hassan Osman Said confirmed to reporters that all four passengers traveling in the ill-fated saloon car were employees of the county assembly.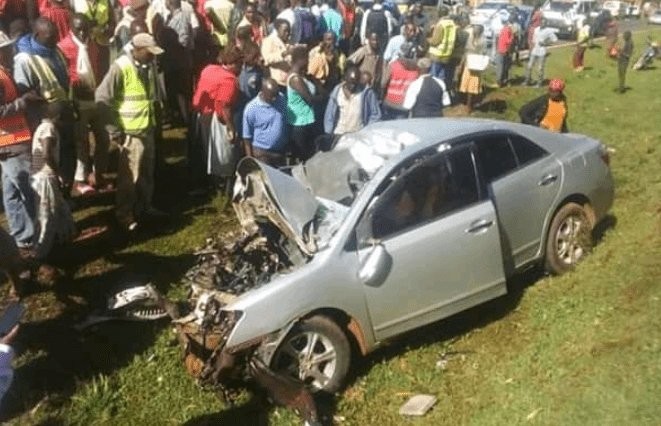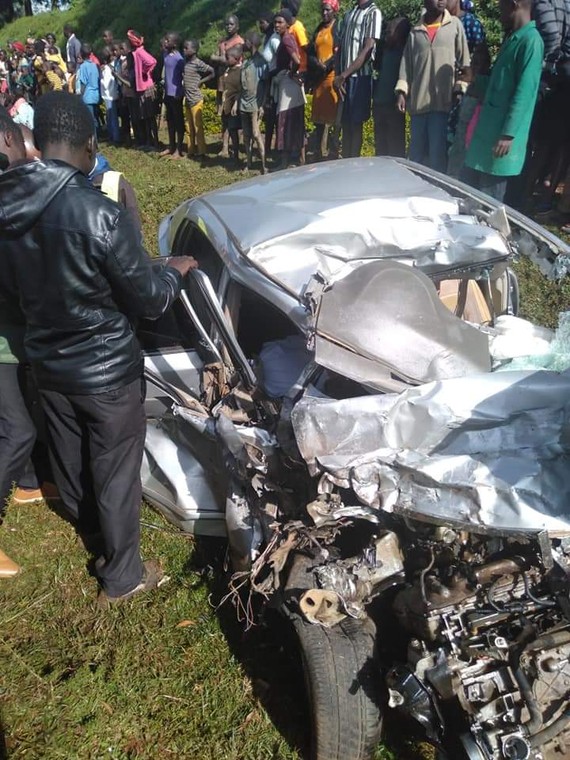 Speeding over a bump
According to the officer, the saloon car was speeding over a bump when its driver lost control and begun to veer off the road.
The car then rammed into the lorry ferrying tea leave that was on the oncoming lane.
The saloon car was approaching Nyamira town with the four passengers at around 9 a.m.
A motor cycle rider who was following the saloon car is among those who have lost their lives after he crashed into the back of the saloon car.
Three people who were in the lorry have been confirmed among those receiving treatment at the Nyamira Sub-county Hospital.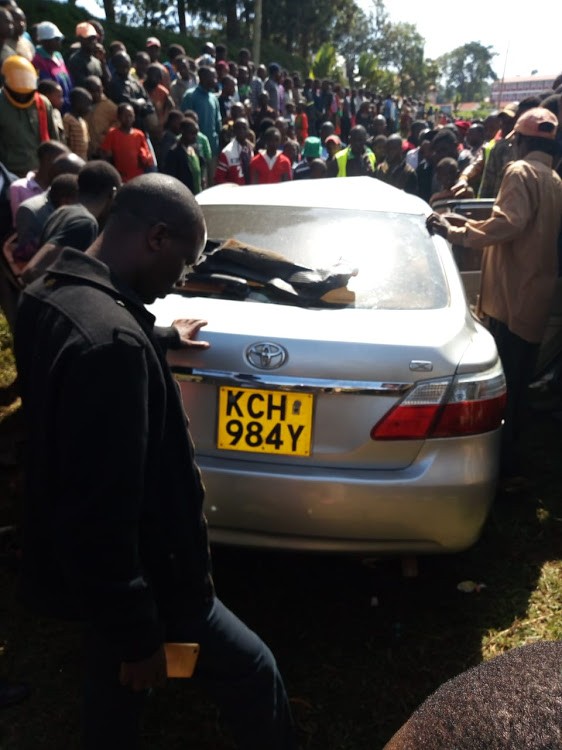 The tragic accident comes soon after the National Transport and Safety Authority (NTSA) released a report outlining the top most dangerous roads in Nairobi that have already claimed 100 lives since January.
Mombasa Road was identified as the road most prone to tragic incidents in the period of study with 14 reported deaths.
"Let us all exercise caution, it is easy to fall victim in a split second because of carelessness. Motorists should drive at a reasonable speed, enabling one to control the car in case of a mishap or distraction while pedestrians must use walkways and zebra crossings or footbridges," advised Nairobi traffic boss Joshua Omukata.