Directorate of Criminal Investigations (DCI) detectives on Tuesday morning busted a group of eight people in possession of fake dollars and fake gold nuggets.
Four Kenyans were among the eight arrested suspects who were nabbed along the along Kiboko/Mukoma road.
The value of the fake dollars was not disclosed, however, the fake gold was approximated at 100 kilograms. They were also caught with fake Zambian Kwachas.
"Four foreigners - 1 Congolese, 2 Tanzanians, 1 Nigerian - and 4 Kenyans arrested. To be charged in court today," a brief from the DCI read in part.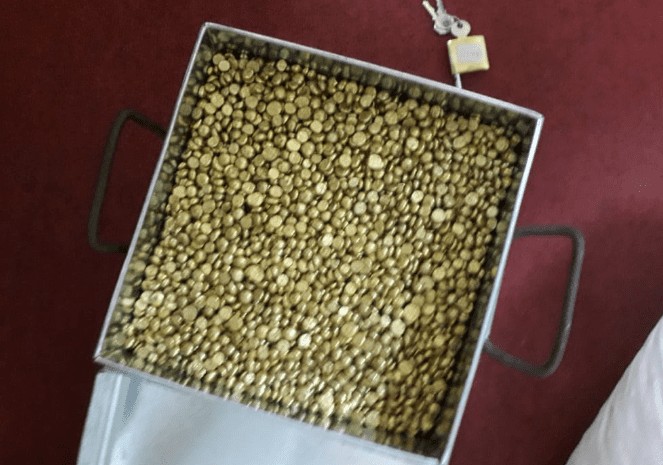 The suspects were identified as Congolese Ruhota Kabagale, Tanzanians Manson Chogga Mtassi and Konie Kalist, Nigerian Chukunosho Francis Ogbuanu and Kenyans Boniface Mtwasi Anjere, Robert Riagah, Arthur Caleb Otieno and Michael Omondi Okengo.
6 others arrested in Kilimani
On Monday DCI arrested six other suspects in Kilimani area with 50 kilograms of gold nuggets among them two Kenyans and four Rwandese nationals.
The DCI was acting on a tip-off that they had been given.
A recent report outlined that Nairobi has been favoured by fraudsters in the fake gold syndicate especially those of foreign nationality.
Police spokesperson Charles Owino cautioned that the scammers take advantage of those who want to make money quickly.