IMF gives Kenya 'debt burden' a clean bill of health
International Monetary Fund (IMF) reassures Kenya is on a growth trajectory despite envisaged external shocks and interest rate controls.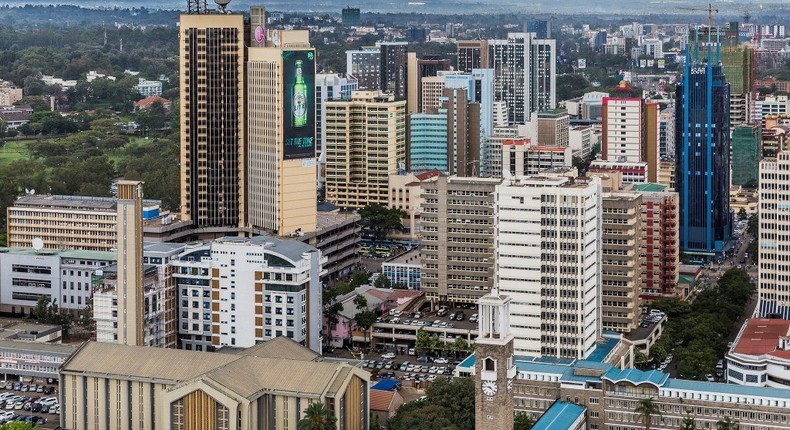 International Monetary Fund (IMF) has given Kenya a clean bill of health in repaying its creditors.
IMF reassured investors that the country was on a growth trajectory despite envisage external shocks and recent interest rate controls
"Kenya's economy has continued to perform well. Real GDP growth increased in 2016, inflation remains within the target range, and the current account deficit has narrowed." Mr. Tao Zhang, Deputy Managing Director and Acting Chair, said.
IMF revealed Kenya's macroeconomic outlook is overall positive, including robust growth and reduced external imbalances.
IMF however warned Kenya's economic growth rate may have to be cut by up to two percent in the next two years should the banking interest rate controls passed by parliament last year hold.
IMF projects growth of 5.3 per cent in 2017 and 5.8 per cent in 2018, noting that this could be reduced by around two per cent each year due to the limitations caused by the interest controls.
The IMF said Kenya's capacity to repay its debt is affirmed on the planned medium-term fiscal consolidation by the government and ongoing reforms to boost economic growth.
"The bulk of the country's external public debt carries concessional terms, but recent commercial borrowing entails significant repayment needs in 2017," the IMF said last week in the first review under the twenty-four month stand-by arrangement and the arrangement under the standby credit facility.
The two programmes are valued at $1.5 billion (about Sh155.98 billion) for two years from March 14, 2016. They are meant to cushion the country against external shocks, largely depreciation of the shilling.
Kenya has indicated that it will continue to treat both arrangements as precautionary, and do not intend to draw on the SBA and SCF arrangements unless exogenous shocks lead to an actual balance of payments need.
According to the IMF, the country's overall public debt had risen to about $16.1 billion (Sh1.65 trillion), equivalent to 26.4 percent of the Gross Domestic Product at the end of 2015.
IMF envisages a fiscal consolidation that targets a 3.7 percent of GDP deficit by 2018/19 as critical to maintaining a low risk of debt distress while preserving fiscal space for development priorities.
JOIN OUR PULSE COMMUNITY!
Recommended articles
List of gov't pledges to Magoha's family regarding his sendoff
Tribunal recommends Ruto to fire Justice Juma Chitembwe
ODM MPs in trouble for meeting Ruto at State House
Jalang'o speaks after meeting Ruto at State House
Uncovering digital informalities in Nairobi with MATZA Edgelands
How to apply for Gov't Spokesperson job worth Sh970k per month
Doctors narrate 15-hour surgery to save conjoined twins [Video]
Why many Kenyans are experiencing slight shock when touching cars, doors, other objects
Raila reunites with ex-World Bank boss after 35 years [Details]