Baringo Senator Gideon Moi's wife Zahra Moi has turned down a recent appointment by Kenya Hospital Association, to serve as member of the Board of Nairobi Hospital.
In a statement, Zahra said she could not take up the job because of her busy schedule.
She went on to say that she will not be in a position to deliver on the demands of the appointment to serve in the hospital's Board.
"It is with regret, however, that I must decline your invitation. Due to time constraints, my schedule simply will not allow me to participate meaningfully on your board at this time. I have immense respect for the work you do, and fear that the demands on my time will prevent me from giving the KHA the attention it deserves," read Zahra's statement.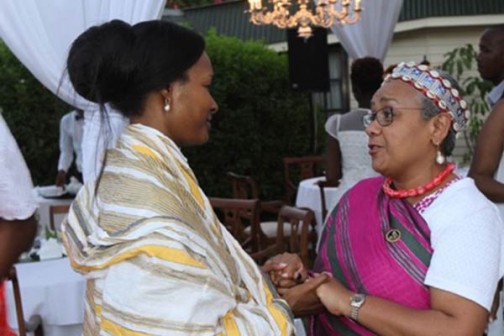 File photo of Zahra Bahlewa Moi with First Lady Margaret Kenyatta.
Appointment
Her statement comes a few days after Zahra was appointed alongside eight other members to serve in the Nairobi Hospital Board.
She was proposed to the board amidst a plan to ouster the then management over dissatisfaction on how they ran the facility.
The Nairobi Hospital appointment followed another re-appointment to serve as a Member of the Board of Tourism Research Institute.