Land grabbing winners and losers in Kenya
"We don't need a TJRC report to address land grabbing. If we can trace the land grabbers, then let's go for them" - Expert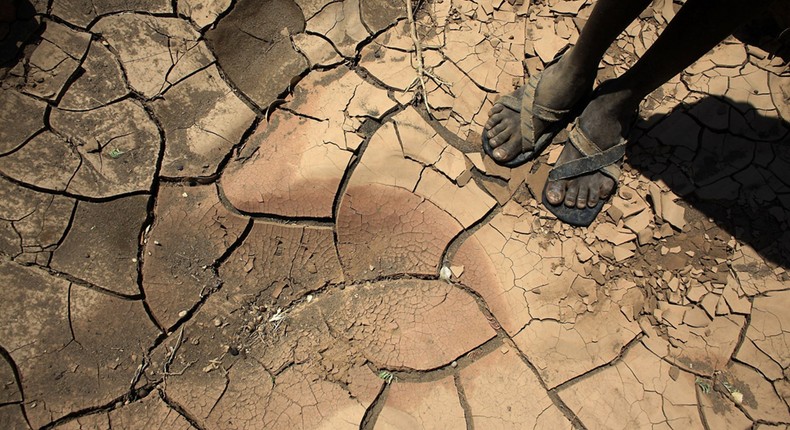 Colonial scars, inheritance politics and seasonal drought have been feeding the Kenyan land wars for decades.
Plive.co.ke has delved into the matter on how it has been addressed by different regimes and the communities that have been affected.
Politicians have been using the land issue to mop up numbers to win elections, with a promise to resolve it, but later fail.
A World Bank report released in January 2017 paints a grim picture of the perennial yet unresolved issue of land ownership and squatters in the country.
Anguish, prolonged court cases, violent invasion and in other instances dispossession have been the trademarks of land disputes pitting owners against squatters.
Even after the formation of the National Land Commission (NLC) to augment the work of the Lands Ministry, "no meaningful achievements have been made to address contentious land issues," the World Bank writes in a report.
The Kenya Land Alliance, which acts as an institutional mechanism for enabling land laws in Kenya, on its part, argues that "more than 65 per cent of arable land in the country is in the hands of only 20 per cent of the population".
The 2017 presidential aspirants are still using the same issue to gain votes ahead of the August Election especially pastoralist dominated counties such as Narok, Kajiado and Laikipia as well as Kilifi and Mombasa.
A recent push and pull involving school children and the management of Weston Hotel – adjacent to Lang'ata Road Primary School - which is allegedly owned by DP William Ruto, was a rare show of impunity in land grabbing for decades.
Lang'ata Road Primary School children were exposed to danger when the police lobbed teargas in attempts to disperse them. Angered children were demolishing a perimeter wall that was erected around their playground.
Political activists linked Deputy President William Ruto to the grab, but P Live Kenya could not independently verify the allegations.
Hundreds of acreages of land including the Agricultural Development Corporation, National Youth Service land and many more which were grabbed decades ago have not been traced either.
In 2016, the Institution of Surveyors of Kenya's (ISK) chairman, Steve Ambani  raised a red flag over the increasing cases of land grabbing, especially public land, "thanks to powerful cartels working with corrupt officials at the Ministry of Land."
The chairman adds: "The level of impunity we are observing clearly demonstrates the existence of powerful cartels working with corrupt land officials at the Lands ministry. It is unfortunate that this issue has not been addressed by successive regimes and shall continue to wreak havoc unless it is urgently resolved."
Njeru and his wife Edith Wairimu argued in a court case that Mr Swazuri demanded the bribe to compensate the couple for their 80-acre piece of land that was taken to pave way for the construction of the Standard Gauge Railway line along Mombasa Road. Mr Swazuri later sued the parliament.
In the recent past, Laikipia has hit the headlines over invasion of privately owned ranches in pursuit of water and grass by locals due to prolonged drought.
In early February, a scuffle in the area led to the shooting and killing of former Briton soldier Mr Tristan Voorspuy in March.
An author of Italian origin based in Kenya, Mrs Kuki Gallmann was also shot and injured. Hundreds of livestock were caught up in the shoot outs.
The shootings led to wide condemnations with some linking politicians in the area to the invasions with an eye in the upcoming polls.
Laikipia North MP Mathew Lempurkel was connected to the fracas and taken to court but was later released due to lack of evidence.
Unconfirmed reports indicated that he had urged the residents. "to drive their livestock into private ranches."
According to Laikipia resident, the invasion is being politically castigated and a scheme to have locals vote in favor of such politicians who perpetuate it.
A whooping range of 40 to 75 percent of Laikipia County – Kenya's second most useful wildlife area after the Maasai Mara - is under cattle ranches and wildlife conservancies of up to about 100,000 acres.
Political analyst, Prof. Herman Manyora, opined that no political outfit was "genuinely out to address the land question, owing to the volatility of the matter."
"Look at even both the Kenyatta's through Kibaki and Moi. Would you say that the manifestos, which are a copy and paste of the 2030 development blueprint, can save the situation?" he paused in a phone interview with a journalist at Plive.co.ke.
The Maasai, for example, Prof Manyora argues, "have no cultural, social and psychological attachment to land, but would rather graze at one point and move to the next area after the grass is depleted."
He, however, cautions that such a culture is alarmingly changing. The new turn, therefore, means that they can sell land to their neighbours.
Since 1997, Waitiki land has been at the centre of political animosity at the Coast region with three governments failing to bring the land matter to an amicable close.
President Uhuru Kenyatta, despite myriad of challenges, however, has tentatively attempted to solve the matter after injecting over Sh1.2 billion to buy the fought-for 930-acre piece of land from Mr Waitiki Evans.
Each of the 5,000 allocated squatters has up to 12 years beginning January 2016, to pay Sh182,000 for each title deed acquired.
Jubilee administration's solution
The Jubilee administration has come up with different measures in an attempt to solve the matter. Here are some of the measures:
Issuing three million title deeds in four years
Automating land registration, transaction and searches through the new e-Citizen portal.
However, although not all issues have been addressed, Jubilee has promised heaven for the agricultural sector, much away from the core issue – land grabbing.
Nevertheless, the party has not indicated measures to mitigate land related injustice with analysts opining that the very forerunners in the party "are culprits of the menace".
The Raila Odinga led National Super Alliance (NASA) has promised a crackdown on land grabbing especially by the public servants and politicians.
The recent remarks by Odinga on land while in Kajiado that the residents "should stop selling their land and instead ask buyers why they are running away from their homes'' almost tore the residents .
It opened yet another fresh wound on who between him and President Kenyatta is purportedly leveraging on land issue for political mileage, if not addressing, colonial land injustices.
The former Prime Minister believes that a permanent solution to land wrangles in Kenya is the full implementation of the Truth, Justice and Reconciliation report (TJRC) – a 2,200 page document explaining how to solve land related cases in Kenya that was prepared between 2008 and 2009.
However, the National Assembly Majority leader and Garissa Township MP Aden Duale has sharply opposed.
"Why is it that neither Kibaki's, nor Uhuru Kenyatta's administration dared to implement the TJRC report. The reason simply is that the land issue in Kenya is emotive and implementing the report would open a can of worms that can flare into a civil war," Mr Duale notes.
Prof Manyora also contradicts, arguing that such a move has no significance in the political cycles, as it has little or no influence on the voter's thinking.
He argues that Kenya is not in a state of anarchy to require such a "mashed up report."
On how the thousands of acres of grabbed land can be recovered, Prof Manyora holds that the government has the ability to prosecute the grabbers.
Cartels controlling the use and resourcing of such lands, according to Prof Manyora, could easily be put to task, other than having the TJRC report.
"We have a few issues in Kenya on land, but not complex to warrant such a report. What we have in this country are things we just need to face head on, and deal with them. We don't need a TJRC report to address land grabbing. If we can trace the land grabber, then let's go for them," Prof Manyora argues.
He notes that there is a loophole in the legislative arm as there is no law that guards a fraudulently acquired property in Kenya.
This is what Kenyans on the streets think about land grabbing
JOIN OUR PULSE COMMUNITY!
Recommended articles
UDA MP Silvanus Osoro suffers the wrath of angry MPs [Video]
Gov't to increase gamblers from 9% to 37% with creation of national lottery
Israel plans to flood Gaza strip tunnels with seawater
Controller of Budget Margaret Nyakango arrested in Mombasa
4 suspects arrested over kidnapping of 2 car dealers in Juja
VIDEO: Cab driver narrates how he rescued 2 victims from armed kidnappers
Islamic resistance vows retaliation after US airstrike killed 5 Iraqi militants
State House throws governors, MPs under the bus on 765 COP28 attendee list
8-month-old baby thrown into the Indian Ocean by mother at Likoni Ferry rescued