Lawyer Assa Nyakundi escapes dreaded murder charge
New development in Assa Nyakundi's case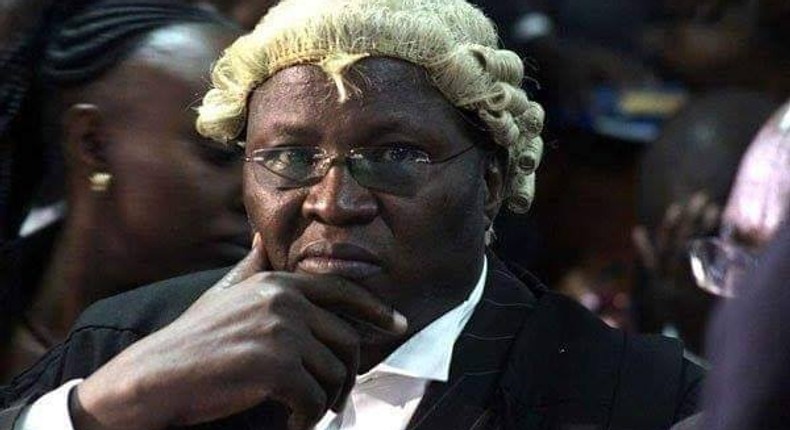 The city lawyer was charged with Manslaughter on Friday after he spent the night at the Muthaiga Police Station.
Mr Nyakundi is to take plea at Kiambu Law Courts before moving to Makadara Law Courts.
On Thursday, his legal team agreed with the prosecution to have Nyakundi detained for one day to enable them to complete their processes before they can officially charge him.
Manslaughter is an unlawful killing that doesn't involve malice aforethought—intent to seriously harm or kill, or extreme, reckless disregard for life. 
Notably, the absence of malice aforethought means that manslaughter involves less moral blame than either first or second-degree murder. 
The Kenyan law defines manslaughter as an unlawful act or omission that causes the death of another person while murder is explained as causing of death of a person with malicious aforethought.
The punishment for manslaughter can be up to life in prison unless they prove there was no malicious aforethought that is showing there was no intention to cause the death of or to do grievous harm to any person, whether that person is the person actually killed or not.
On Tuesday, Mr Nyakundi's application for bail was rejected as chief magistrate H M Nyaga said it would be premature to set bail terms and would wait until the suspect was formally charged.
JOIN OUR PULSE COMMUNITY!
Recommended articles
Muhoozi supporters endorse Museveni for 2026 presidency
Chebukati responds to Raila after remarks in Jacaranda rally
DCI officers ambush thugs to save kidnapped university girl
Kibicho reveals moment when Magoha almost resigned from office
Why people thought I was crazy in marrying Magoha - Dr Barbara
Report shows decline in biometric fraud attempts in Kenya
Gov't announces changes in issuance of birth & death certificates
Court frees 4 suspects in Edwin Chiloba murder case
Cabinet adopts tablets as Ruto chairs first paperless meeting [Photos]