Police are on the spot after one of Kenya's most wanted suspects who recently surrendered to the police was found dead.
Human rights group and the family of John Githinji alias Mrefu are now pointing accusing fingers at the police after his body was found in Karia dam barely two weeks after he was released from police custody.
Githinji was reported missing on Sunday night with reports circulating that unknown men had been picked him up at his shop in Nyeri Town.
"Someone came claiming that he owed him Sh30 and they left the shop together. He never returned," Githinji's wife revealed.
After three days of searching, the family filed a missing person's report on Thursday at the Nyeri Police Station.
"We came to the station in the morning and reported. An officer told us that a body had been found in a dam that morning," said his wife.
His disfigured body was reportedly found stuffed in a sack and dumped in the dam, an indication that he was murdered.
It is unclear whether his recent arrest, release and death are a coincidence or if it was a plot by police to eliminate him in an extrajudicial manner.
Criminal record and links to dreaded Mungiki sect
Police had linked the deceased to the dreaded Mungiki and a series of crimes in Nyeri town.
He was on the police radar since July following the murder of Kamakwa Location Chief Kimiti Nyuguto until when he turned himself in on 22 October.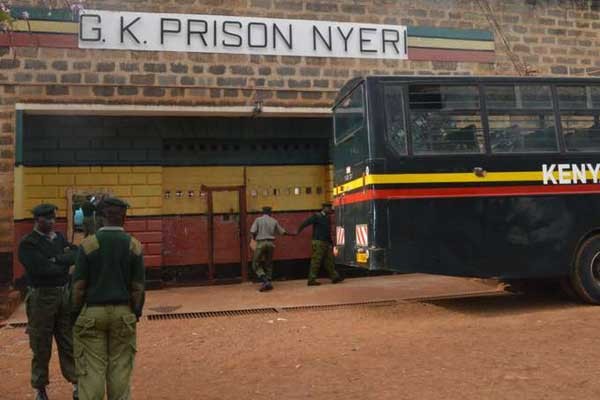 The deceased was convicted of robbery in 2000 and jailed at the Nyeri GK Prison until 2006.
He was profiled as a wanted man two years later after he allegedly attempted to hijack then Nyeri Central OCS.
He was however set free by the court after the police failed to produce enough evidence linking him to the crime.
Police on the other hand have distanced themselves from the accusations, insisting that there is no link between the suspect's death and his criminal history, adding that they are yet to settle on murder as the cause of death.
"We cannot speculate until a post-mortem is done. It will be done at the convenience of the family in their presence, then investigations will follow as per procedure," Nyeri Central Divisional police boss Paul Kuria said.