Director of Public Prosecution Noordin Haji has clarified his position on the litigation facing 10 top politicians linked to the Akasha brothers.
In an interview with Daily Nation, the DPP clarified that he would cooperate fully with the United States to ensure those indicted face the law.
Haji, however, noted that the US government was yet to formally request assistance from his office.
"We have not completed the process between us and the US.
"We are privy to the investigations. We know the individuals but we have to wait for the request from the US before naming anyone," he said during the interview.
How Akashas left Kenya
He further explained that the Akasha brothers were extradited in a hasty manner, ignoring a court injunction, in order to combat frustrations that the case was receiving.
"The reason extraordinary measures were taken with the Akashas was constant frustration. But at this point the Kenyan government will cooperate. We will try our best to ensure the law is followed," he stated.
A cabinet secretary, a governor, a top lawyer, a prosecutor, a senior detective, two judges and two magistrates are among those implicated by Akashas in the global drug-trafficking scandal.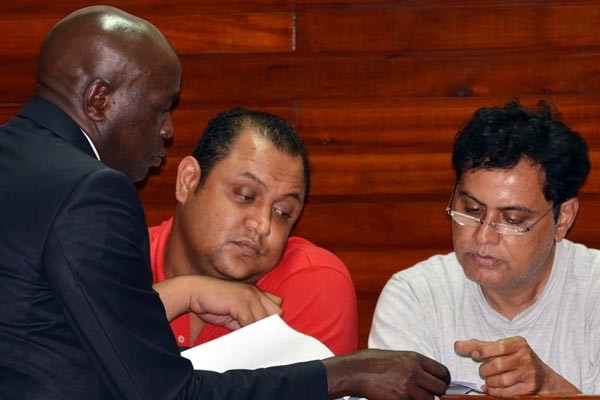 DPP Haji admitted that corruption is ingrained in the criminal justice system in Kenya but noted that a cleanup exercise was ongoing.
"Corruption is there within the criminal justice system, it is not just the Judiciary. I have said it before that most of the people in the Judiciary are doing a good job.
"There are some corrupt officers, prosecutors and actually even in the Executive. Everyone (in the justice system) should take responsibility," he urged.