Patients in Kakamega on Wednesday morning were left surprised and stranded after they were denied access to Kakamega County General Teaching and Referral Hospital.
Dr Victor Zimbulu, who is the hospital director, stated that the move was a security measure adopted by the hospital.
"We are trying to discourage people showing up at the hospital without any identification documents and later end up engaging in suspect activities".
"We have established that there are cases of individuals who sneak into wards and are served food meant for patients," remarked Zimbulu.
Zimbulu further pointed out that the hospital required relevant data of those visiting the hospital and the system adopted would effectively allow them to gather the information.
The director also indicated that any other legal form of photo identification would be used in the event one did not have a National ID.
No special treatment
Activities at the hospital were nearly brought to a standstill due to the amount of time it took to check those entering the hospital
Hospital staff and doctors were also subjected to the procedure that was conducted by security guards hired by the health centre.
One of the stranded patients noted that, "We are being treated unfairly by the hospital's management who have disregarded out pleas to be allowed to be attended to,"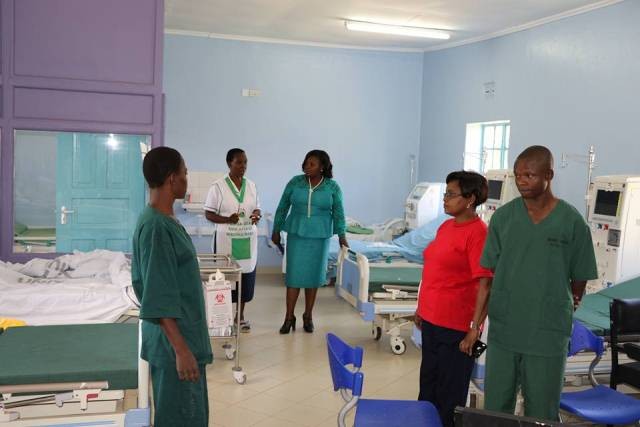 The hospital however only allowed patients with emergency cases to be attended to - irrespective of whether they had a National ID or not.