Misbehaving in Dar es Salaam: A Kenyan journalist's experience in Tanzania
Lessons from the land of Magufuli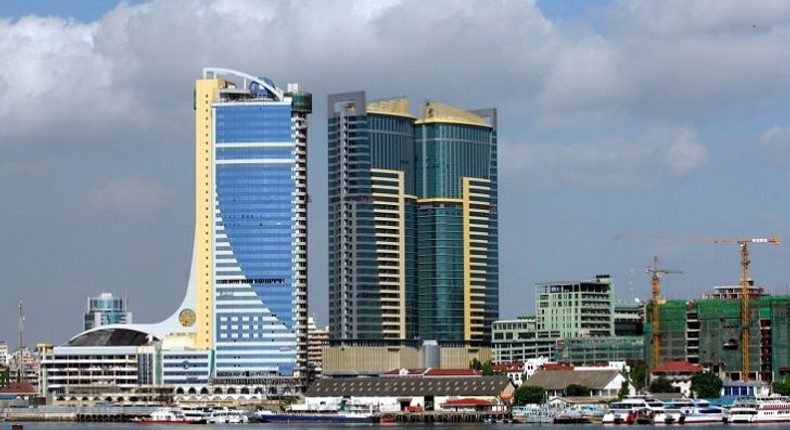 Last week, I took a trip from my work routine at Pulse Live Kenya to cool off in Tanzania.
A close friend has been working as an expatriate in Dar es Salaam for a couple of months and we decided to surprise him with a visit as we took time to recharge from our respective work stations.
It was meant to be a week of what we call boys being boys, exporting our Nairobi "misbehavior" to a foreign city.
The trip turned up just fine but it also offered many points of reflection, some of which I wish to share with Kenyans.
Growing up in Kenya, I would occasionally hear of the low opinion Kenyans had towards their southern neighbor.
"A Tanzanian coming to Nairobi is more excited than a Kenyan visiting London," I would hear.
It was therefore a surprise that Tanzania has much better quality of roads than Kenya.
The Nairobi-Namanga highway is undoubtedly one of the best roads in Kenya but it does not match the quality put up on the Tanzanian side (Namanga to Arusha).
The two roads are just as smooth but unlike Kenya, the Tanzanian side is well marked with appropriate headlight illuminated markings. 
Beyond Arusha, we moved further south to Moshi, to Lushoto, and eventually to Dar es Salaam – with the same experience of smooth, well-marked roads with very few bumps.
While moving from Dar, we decided to use a different route via Bagamoyo and Tanga, and entered Kenya via the Lunga Lunga.
In all the nearly 1500 kilometres of highways in Tanzania, we had not witnessed a single pothole and not even a minor road accident. 
The return to Kenya was a painful reminder of the numerous potholes that dot our roads but also something we had not yet put a finger on.
Roads in Kenya are very rough and rugged even when they are fully tarmacked – mainly because corrupt officials allow overloaded trucks to the detriment of the roads and safety of road users.
The highlight, for me, was the Bus Rapid Transit (BRT) system in Dar es Salaam, popularly known as Mwendo wa Kasi.
Unlike the shoddy planning of BRT in Kenya, the Tanzanian one has picked up well. It has a well-designed and dedicated lane which other motorists cannot join - complete with several termini that connects the suburbs to the CBD.
Pulse Live Kenya
Beyond the infrastructure, perhaps the greatest lesson was on the Tanzanian shared national culture.
While heading out of Bagamoyo towards Tanga, our bus stopped for passengers to buy provisions but left before a hawker could refund Tsh6000 (about Ksh300) change.
As we relayed our sorries to the affected passengers, we noticed the hawker atop a boda boda, signaling for our attention.
The boda boda overtook us and proceeded to wait for our bus at the next weigh bridge (yes even buses are subjected to a weight check!). He returned the change minus the boda boda fare – much to the shock of my friend and I who were sure the man had closed his mobile kiosk early!
Of course, it was a non-event to the Tanzanians who have inculcated a culture of high integrity in all the spheres of their life.
In the streets, we observed all motorists were stopping at a zebra-crossing even when there was no pedestrian crossing, and stopping at every red light even when the road was clear.
Unlike in Kenya where the sight of an emaciated drunkard has become normal, there was none in Tanzania.
This is perhaps because most Tanzanians are able to afford quality beer – a bottle goes for as low as Sh70 compared to Kenya where taxation has pushed beer prices to between Sh160 and Sh300.
There is also Konyagi - the Tanzanian national drink that is manufactured through hygienic production of what is referred to as chang'aa in Kenya.
In terms of private-sector infrastructure, Kenya is far ahead of Tanzania.
There are little or no maisonettes in their city estates, their malls are a far cry from what we have here in Kenya – the Garden Citys and Two Rivers of this world.
However, I realized that there is a very small gap between the rich and the poor. If you ask me, there is little that a man in Kibera benefits from the Hub Mall in Karen – or in the big mansions that surround his ramshackle.
There are poor people in Tanzania but their relative quality in life is much better than their Kenyan counterparts.
Most of the rural folk have access to electricity and although there are slums in Dar es Salaam – they are significantly less populated than what we have here in Nairobi.
Tanzania has invested in its people's healthcare and I observed several public hospitals in my safari – most admirable being the Ocean Road Cancer Institute – next to State House Dar es Salaam.
I was pleasantly surprised to learn that cancer patients in Tanzania have a right to be treated for free, once they are diagnosed.
I hope Kenya will rise up to the challenge and take up its leadership role in the region, not just in enabling the private sector, but also uplifting citizen welfare by investing in the soft elements of public well-being.
JOIN OUR PULSE COMMUNITY!
Recommended articles
Police act after bombing incident at Boniface Mwangi's Machakos home
90-year-old's dream comes true after he got an audience with Uhuru [Video]
2 women in viral video of Ndichu twins finally narrate what led to assault
New National ID will have a microchip and allow citizens to travel outside Kenya - Uhuru
Uhuru lifts nationwide Curfew
2 moments which proved politicians are not enemies during Mashujaa Day celebrations
Mwai Kibaki is my hero - Raila declares
November 16: Miguna Miguna to return to Kenya accompanied by former CJ
Sh79,000 per month jobs for Kenyans without degrees