Nairobi Senator Johnson Sakaja and Activist Boniface Mwangi engaged in a bitter exchange of words on Tuesday morning over Governor Sonko's arrest.
It all started after Mwangi responded to a video of the Senator saying that Sonko deserved to be treated with dignity and should not have been manhandled by the police.
"I think there would have been a better way of handling a governor who is elected by the people. We saw him being pushed around...Every accused person deserves to be treated with dignity," read the tweet by KTN News.
Mwangi then went on to accuse Sakaja of protecting his businesses within the city, as the reason why he seemed to defend the City Governor.
Boniface Mwangi (Facebook)
"Senator @SakajaJohnson needs Nairobi County government, he runs an outdoor advertising business in this city. The last time he dared criticize Governor @MikeSonko, his outdoor advertising business was vandalized and he lost business. Sakaja must toe the line or lose business!" wrote Boniface Mwangi.
The Nairobi Senator then responded accusing Mwangi of being bias; "Are you allergic to the truth or is there a quota of tweets you must write to please your donors? Sonko's illegal vandalism was in April. Didn't stop my oversight. Three weeks ago I led MPs in demanding accountability from @MikeSonko (of course you conveniently missed that). Bias."
Boniface Mwangi also accused the Senator of ignoring young people he claims to represent whenever they are in trouble, insisting that responding to his tweets is part of the mandate of any public office holder.
Sakaja then said that he has been championing the issues of youths and they don't have to come from the activist to be issues.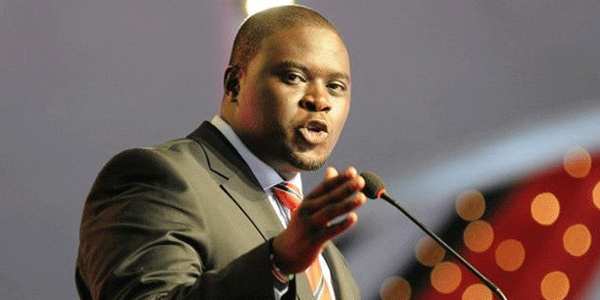 Senator Johnson Sakaja
"I don't claim to represent anyone. You are the one who "claims" to represent. Anyway, I have raised issues of young people being harassed as well as extra judicial killings. Who gave you the license to think an issue is only an issue when it's in response to your tweets?" he responded.
Senator Sakaja added; "Responding to your tweets are part of my mandate? My friend; there are millions of Kenyans on twitter; this world is not about you. Any official correspondence to me is responded to but don't come here high and mighty Ati your tweets are my mandate. Nonsense."