New National ID will have a microchip and allow citizens to travel outside Kenya - Uhuru
New ID for Kenyan citizens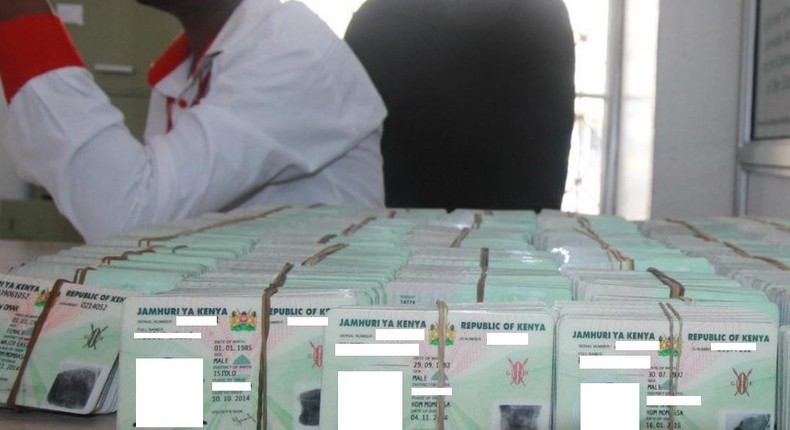 President Uhuru Kenyatta has announced the introduction of new features to the national identity cards issued to Kenyan citizens.
During his Mashujaa Day address to the nation, the President stated that a microchip will be introduced to the identification cards as part of digitization efforts by the government.
President Kenyatta added that the microchip technology will assist in mitigating the use of false identities by terrorists and other criminals in the country.
"Digitization aims to eliminate the duplication of efforts in data collection, processing, storage, and production of identification documents which has been a feature of government operations since the dawn of the Republic.
"Our policy interventions will also enhance the security of the current identity card through the implementation of a Micro-Chip Electronic Identity Card (E-ID) that mitigates against emerging security threats such as identity theft, fraud in financial transactions, and the creation of false identities that are utilized in terrorism and other major crimes," he explained.
The new cards will also allow citizens to cross borders without requiring a passport within the East Africa Community (EAC) countries.
"This improved identity card will also be used as a secure travel document within the East Africa Region," Uhuru announced.
E-Citizen platform has collected over Sh87 billion Revenue
The President also reported that his administration had been able to successfully transition 350 government services to be accessible digitally.
He stated that the e-Citizen platform was a key instrument in the achievement of the effort.
"In April 2013, during my first few months as President, I directed the National Treasury to conduct a detailed survey of all chargeable Government Services and to ascertain how many of those services were paid for through digital means.
"The survey found that over a third of all the payments to the Government were cash-based, presenting a high opportunity for leakage and abuse of the system. In one case, 60 per cent of revenues were spent on making collections. By launching the e-Citizen platform, in August of 2014, 350 Government services have now been migrated to the e-Citizen platform. In the 7 years since it's inception, the e-Citizen has served 27.2 million unique customers and has collected over Sh87.1 billion in revenues," Uhuru reported.
JOIN OUR PULSE COMMUNITY!
Recommended articles
Biography: Kenya's youngest Interior PS Dr Raymond Ojwang' Omollo
Ruto's daily routine and strategies to avoid fallout in Kenya Kwanza
Prince William awards Sh150M to 29-year-old Charlot Magayi
Ruto responds to Raila's calls for protests with warning to Kenyans
4 dead, scores rushed to hospital in grisly Saturday dawn accident
Photos: 9 of KDF's most lethal sniper and assault rifles
At 40 years, I began studying law - Interesting story of Danstan Omari
Ruto decides fate of 1.27 million Junior Secondary students
Treasury bows to MPs' demand to disburse NGCDF funds