Bahati MP Kimani Ngunjiri on Tuesday led a section of his constituents in a demonstration meant to protest President Uhuru Kenyatta's handshake with ODM Leader Raila Odinga.
Ngunjiri staged the demonstration in Nakuru town after which he addressed the press.
He took issue with the President Kenyatta's tough stance to claims that he had neglected the Mt Kenya region.
"We have been walking together in peace but now he had called us washenzi (idiots). We have agreed that we are Washenzi and that we want to launch the Washenzi Movement".
"It is so sad that the President can insult the eight million people who voted for him. It is him who promised us roads but now we see he was tricking us," Ngunjiri said.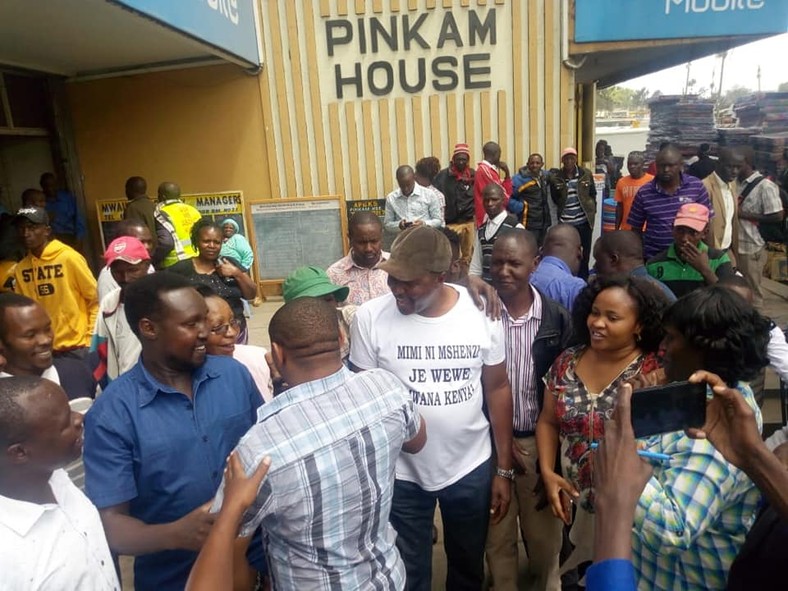 William Ruto
The legislator said that they still loved President Kenyatta but demanded that he must work with Deputy President William Ruto who helped him in the 2013 and 2017 presidential elections.
"If you have problems with Ruto, tell us where he did you wrong and we will listen . We don't hypocrisy, it is you who told us to insult Raila and you told us vote against him. What has changed that you now want to abandon one community at the expense of another," he said during the protest in Nakuru CBD.