Sonko, who had not changed the picture all year round, decided to update his profile with a photo of himself with the Commander in Chief, President Uhuru Kenyatta.
As is usual for the social media platform, a new tweet was sent out to his followers automatically under the hash tag #NewProfilePic.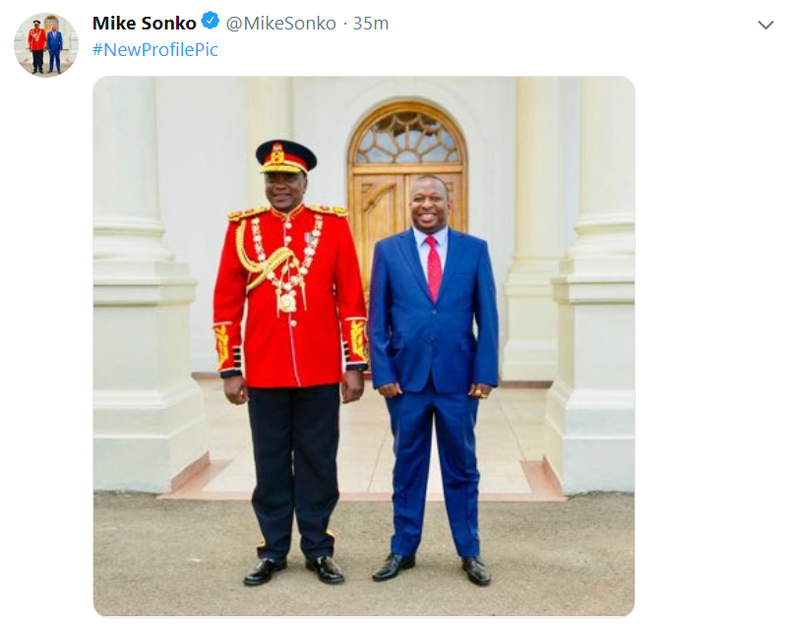 The governor may have used the photo due to the excitement President Kenyatta caused when he donned the military uniform for the first time on Jamhuri Day.
Misplaced Priorities
His followers, however, would have none of it as they took the chance to express their dissatisfaction with Governor Sonko's leadership.
David Ngure Nganga replied, "Dear Governor, Nairobians need water not daily updates of your profile pic. Do what you were elected to do!"
Another of his followers responded with: "Good pic. I challenge you people to care about your delivery as much as you care about how you look in pictures...so far it's 3 out of 10."
Here are some more comments that were shared with the governor.